CICU delegation meets CP Ludhiana
Delegates welcomes new Commissioner of Police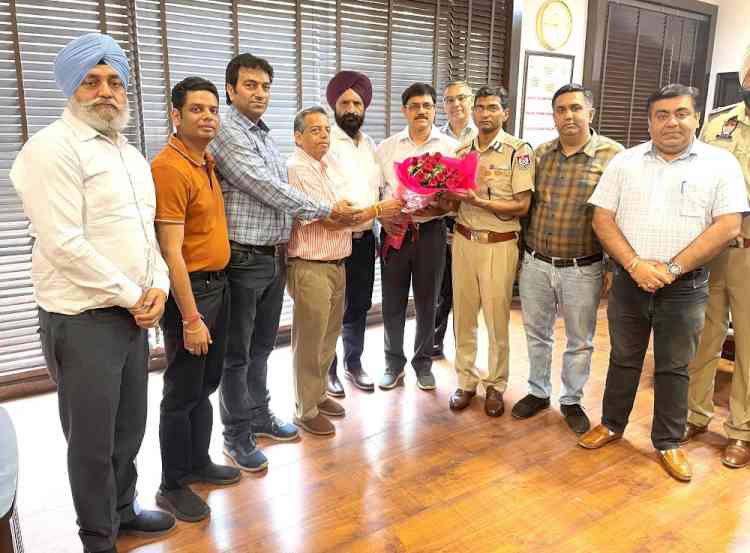 Ludhiana, April 12, 2022: The CICU (Chamber of Industrial and Commercial Undertakings) delegation comprising Upkar Singh Ahuja, President, Pankaj Sharma, General Secretary, Honey Sethi, Organizing Secretary, Gautam Malhotra, Vice President, Sarvjit Singh, Vice President Kanish Kaura, Vice President, Sanjay Dhiman, Vice President, Naresh Kumar Jain from Sharu Special Alloys jointly welcome and congratulate Dr. Kaustubh Sharma, for joining as New Police Commissioner of Ludhiana.
The delegation expressed many problems being faced by industrialists in term of safety and security.
Dr. Kaustubh Sharma, Commissioner of Police, Ludhiana welcomed all the CICU delegation members and assured that proper arrangement would be made for the protection of industrialists and workers. 
An interaction meeting will also be arranged soon with Commissioner of Police, Ludhiana in CICU Focal Point with the captains of the industries and CICU prominent members of the chamber to share their issues related to police department.