CICU and National Productivity Council celebrate National Productivity Week 
Webinar on productivity improvement through Industry 4.0 Technologies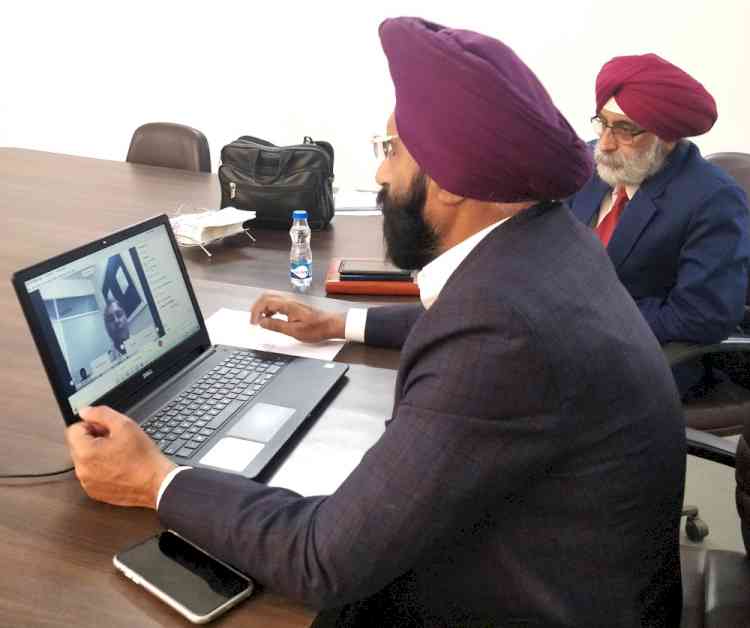 Ludhiana: National Productivity Council (NPC) (Under Ministry of Commerce and Industry) is celebrating National Productivity week during 12-18 February, 2021. On this occasion CICU has organized a Webinar on "Productivity improvement through Lean Manufacturing and Smart Manufacturing (Industry 4.0)".
 
Upkar Singh Ahuja, President, CICU welcomed all the dignities and highlighted that Smart Manufacturing are systems are "fully-integrated, collaborative manufacturing systems that respond in real time to meet changing demands and conditions in the factory, in the supply network, and in customer needs.  Lean Manufacturing is optimizing processes and eliminating wastes which help in cutting costs while still delivering high-quality product customers want and are willing to pay for.
 
S.P. Singh Deputy Director, NPC Chandigarh highlighted the importance of productivity enhancement for the growth of Industry.
 
S.B. Singh a lean Manufacturing Consultant and Joint Secretary CICU highlighted through a presentation about the industry revolution from Industry 1.0 to Industry 4.0. He also explained about how industry is adopting new technology to save time and man power, which reduces cost and give better productivity. He also explained benefits of Industry 4.0, Smart Factory, Industry 4.0 design principles.
 
Ankur Dhir, Management Consultant cum trainer also gave presentation on Application of Industry 4.0 tools and technologies. 
More than 60 Participants attended the Webinar.