Christmas Splash – Fun Fiesta held at Green View Restaurant
A ramp walk by the moms and kids was a big attraction, where kids upto 5 years of age participated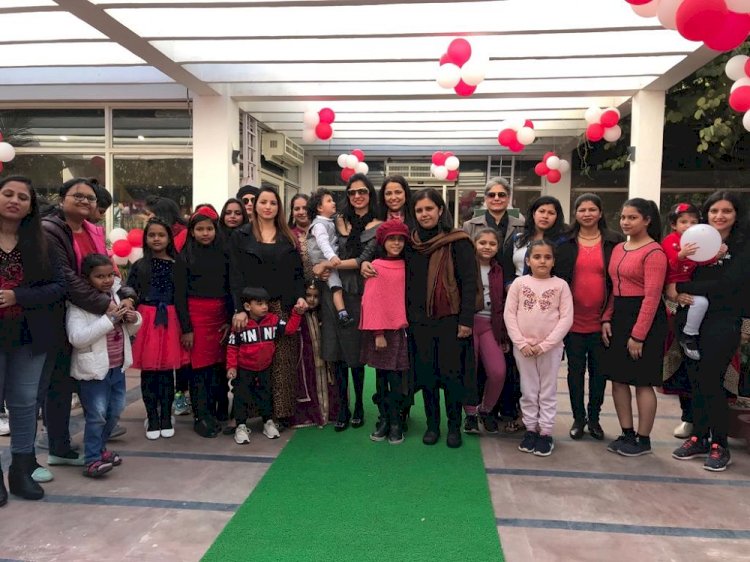 Chandigarh: A 'Christmas Splash - Fun Fiesta' was held at Green View, Multi Cuisine Restaurant, Pub and Bar at CITCO Drop In, Sector 34, Chandigarh on Sunday. The event witnessed joyful participation of children and their moms.
Ms Richa Aggarwal, Green View Unit of Asmi Industries, said, "The Fun Fiesta event was our way of celebrating Christmas with children and bringing smile on everybody's face. Our restaurant is known for serving great taste with smile. The kids enjoyed to a great extent."   
There was a live kitchen by mothers. A ramp walk by the Moms and Kids was a big attraction, where kids upto 5 years of age participated. Talent Hunt was organized, where participants of all age groups tried their skills in comedy acts, dance, singing, theatre and poetry.
A Drawing Competition kept the kids of 5-12 years age group busy with colours. An unique exhibition cum sale was another special attraction. There was a wide variety of Christmas gifts. Then there was Boggie Woggie on the dance floor and exciting prizes as a surprise for the winners.