Chinese president Xi Jinping's effigy burnt in Dharamshala
The people gathered there, requested the public to boycott Chinese goods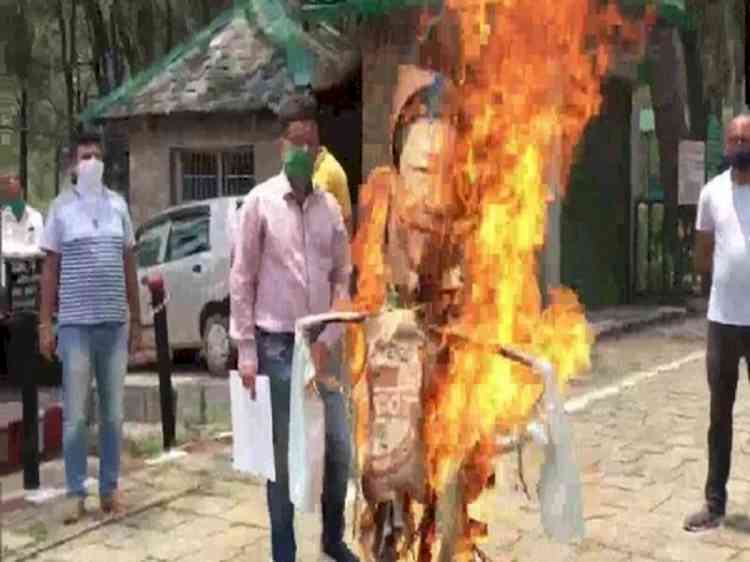 Dharamshala: Locals in Dharamshala lead by youth power of state burned an effigy of Chinese President Xi Jinping, near a war memorial here in Dharamshala, on Saturday.
People gathered at the State War Memorial along with the pictures of Indian soldiers. They paid homage to the Army personnel with flower petals and chanted slogans of "Indian Army Zindabad" and condemned the violent face-off between Chinese and Indian troops at Galwan Valley in Ladakh, which claimed the lives of 20 Indian Army men. Later, reaching the main highway in Dharamshala they burn the effigy of the President of China.
The people gathered there, requested the public to boycott Chinese goods.