CHINESE ENERGY MAJOR YINLONG HOLDS TALKS WITH PUNJAB CM ON LAUNCH OF ELECTRIC CARS & BUSES IN STATE
Author(s): City Air NewsTo sign MoU to facilitate financial aid for state, makes proposal to provide mobile handsets for Captain Smart Connect scheme Chandigarh, July 3, 2017: In a major boost to Punjab's efforts to bring in investment,...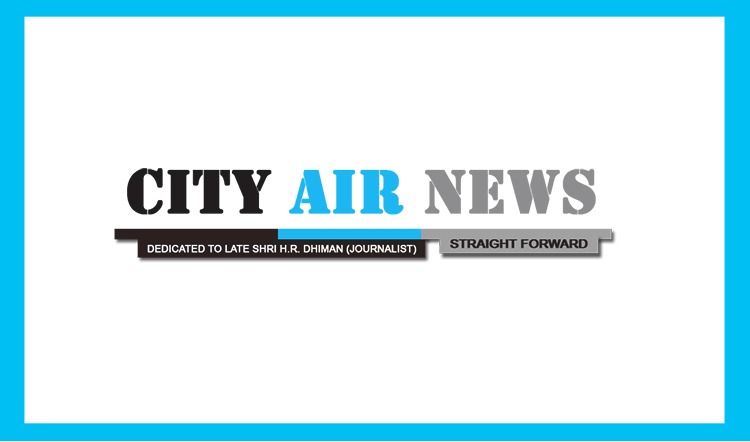 To sign MoU to facilitate financial aid for state, makes proposal to provide mobile handsets for Captain Smart Connect scheme
Chandigarh, July 3, 2017: In a major boost to Punjab's efforts to bring in investment, Chinese PSU major Yinlong has proposed to launch a pilot project to run electric cars and buses in Amritsar, followed by the smart cities of Jalandhar and Ludhiana, and to set up an electrical vehicle manufacturing facility in the state.
The company will also sign a Memorandum of Understanding (MoU) with Punjab Government through M/S ZTEsoft Technologies Co Ltd. to facilitate the state in getting financial assistance for a series of programmes and projects, including smart technologies for smart cities, venture funding, development in the areas of Information Technology, incubation and startup activities, ePragati, among others.
This was decided at a meeting here between Punjab Chief Minister Captain Amarinder Singh and a delegation of Zhuhai Yinlong New Energy Co Ltd. led by its Chief Executive Officer, India, Alex Li today.
The company also made a proposal to the Chief Minister to provide mobile handsets, under its brand name Leeco, for the Captain Amarinder smart phone scheme, which the government is all set to launch to implement a key pre-poll promise.
Giving details of the proposal for running electric buses and cars in the state, a spokesperson of the Chief Minister's Office (CMO) said Yinlong will launch the scheme with a demonstration/pilot project in Amritsar, to be extended to the smart cities in the next phase.
The scheme is proposed to be launched on the lines of similar schemes already implemented in Gujarat and Andhra Pradesh under a lease model, which enables revenue generation through sale of tickets on commercial electric vehicles, said the spokesperson.
Li told the Chief Minister that the transition from conventional petrol/diesel run vehicles to electric vehicles would be the best suited for the holy city of Amritsar besides the upcoming smart cities of Ludhiana and Jalandhar. To popularize the concept of energy vehicles, Li informed the Chief Minister that the company would press several such demo vehicles into service in these cities so as to make the commuters familiar with the product. Likewise, he also showed enormous interest in the energy storage systems to make the environment of state clean, green and pollution free.
Li also put forward a proposal for a viable business model to set up electrical vehicle manufacturing factory in the state. The Chief Minister offered the company help in setting up an electric car factory and said his government was formulating a policy to encourage the use of electric cars, which were not energy-saving and environment-friendly. He also offered local partnerships for the company to promote use of electric vehicles for commercial and personal use.
Responding to the proposal put forth by Mr. Li, the Chief Minister assured the delegation of all possible support and cooperation on behalf of the state government to make this project a reality. He said Punjab abounds in skilled labour besides congenial investment climate which could further boost the prospects of trade and commerce activities in the state. Captain Amarinder told Mr. Li that single window service provided by the Punjab Bureau of Investment Promotion (PBIP) would ensure all clearances required for setting up of industrial units in a time bound manner without any frills. The Chief Minister also said that his government was ready to forge alliance with the company on any business model as mutually accepted to both the parties.
Captain Amarinder apprised Li that the state's new industrial policy was on the anvil and would certainly boost investment sentiment in Punjab. He pointed out that several other investor- friendly incentives, coupled with concessions, would give impetus to the revival of industry in a big way. He said many industrial honchos from across the country like Mahindras, Tatas, Ambanis were already in touch with the state government to make investments here. The project to manufacture electric vehicles by Mahindras was already under active consideration of the state government and soon it would be materialized.
He was optimistic that investment from Zhuhai Yinlong New Energy Co. Ltd. would propel the state's industrial growth besides attracting several local entrepreneurs and several others from across the country to set up their ancillary units, which would further give a boost to create huge job potential for our unemployed youth.
On the request of the Chief Minister, Li also showed huge interest in setting up joint ventures in the field of telecommunications, computers and IT sector to boost the economy of Punjab. He also extended invite to Captain Amarinder to visit China to further explore the potential of investment in the state through interaction with the top industrial houses of China.
The meeting was attended by Media Advisor to Chief Minister Raveen Thukral, Principal Secretary Investment Promotion and Finance Anirudh Tiwari, Special Principal Secretary to Chief Minister Gurkirat Kirpal Singh, Secretary Industries & Commerce Rakesh Kumar Verma and CEO, PBIP D.K. Tiwari.
The other members of the delegation included; MD ZTEsoft India & South Asia Mr. Prasoon Sharma, Global Sales Head Mr. Suan Lin, Sales Head America Region Mr. Leo Wu and GM ZTEsoft Mr. Abhimanyu.