Children of NGO Sach Foundation celebrated picnic 
Clicked with dinosaur, swing fun at Panchkula fair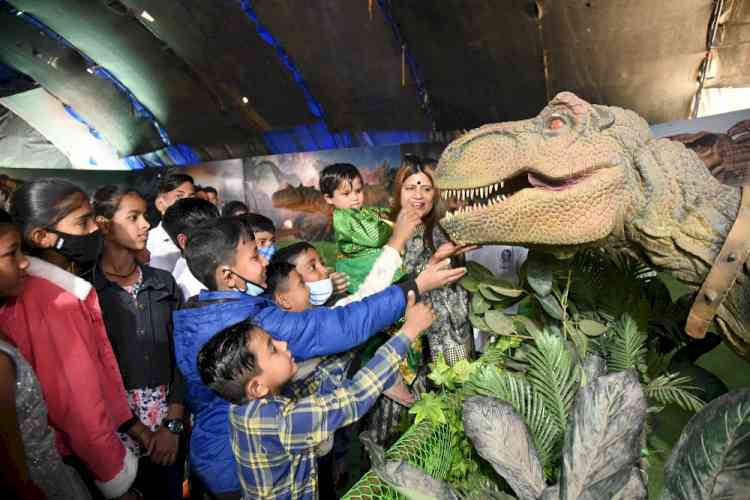 Panchkula, February 25, 2022: Children of Sach Foundation celebrated the day by organising a picnic, at Panchkula's fair.
During the picnic, the children took fun ride. The children also went to a robotic Dinasour Park. At first, the children were afraid from the robotic dinosaur, but later started playing with them and had a lot of fun.
The children enjoyed the whole day in the presence of NGO Founder Sunita.
Various types of swings and other entertainment games were available in the fair from children to youth. Giving information, the organiser of the fair, Sunny Singh said that apart from robotic dinosaurs, camel ride, dance stage, attraction center, round hammock, there are many attractions like the arrangement of the stalls etc. and the fair will go on till March 13.