Chhath Puja Samiti secretary pays tribute to environment, distributes medicinal plants  
Shahi made the Chatth celebration unique by using the occasion to propagate a message of environment and health protection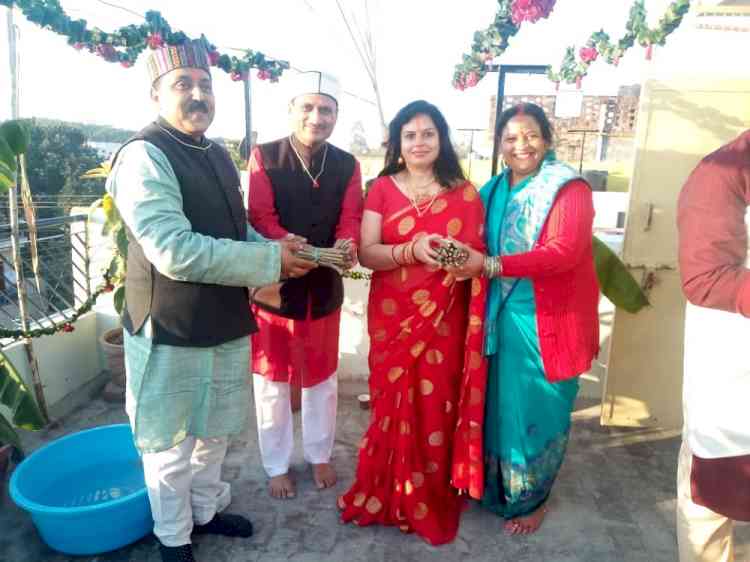 Prabhunath Shahi, Secretary of 'Chhath Puja' samiti distributes medicinal plants to people on the concluding day of 'Chhath Puja' festival in Chandigarh.
Chandigarh:  Secretary of Chhath Puja Samiti, Prabhunath Shahi along with his family and Chhath Puja Samiti members celebrated  'Chhath Puja' festival with fervour at his residence in Sector 47, Chandigarh. On the concluding day of the 4 days long festival, devotees offered 'arghya' to the rising sun.

On this occasion, Prabhu Nath Shahi said that Chhath Puja gives the message of purity and cleanliness, as well as environmental protection, which becomes more appropriate in today's era of the COVID 19 pandemic.

Shahi made the Chatth celebration unique by using the occasion to propagate a message of environment & health protection. He distributed medicinal plants like giloy, ashwagandha, & tulsi to devotees. He also talked about its medicinal values and advised people to use them in their daily lives during the Corona period to keep the virus at bay.