Chandigarh witnesses another fashion and lifestyle exhibition
A total 55 designers from all over the country participate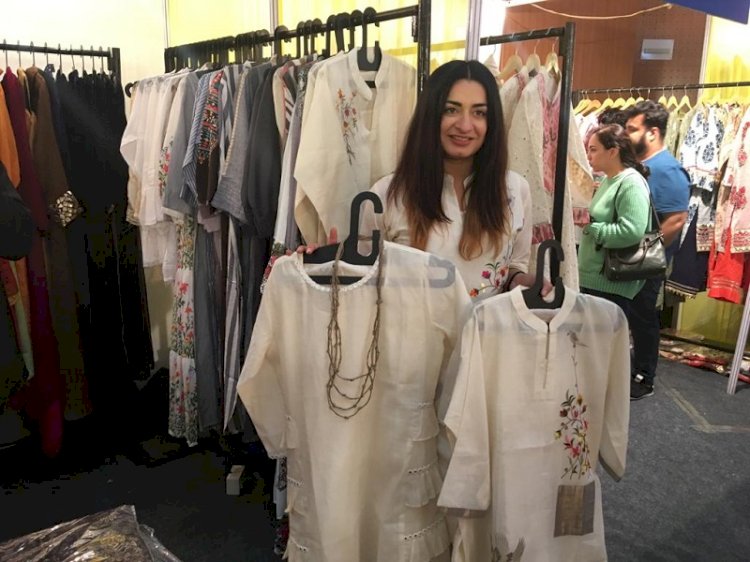 Chandigarh: The opening ceremony of "Hello Spring"- a fashion, lifestyle exhibition by The Royal Day Events was held today at Himachal Bhawan, Chandigarh.
The exhibition expo will continue till 8th March. Entry to the show is free between 11 am to 8 pm.
Elaborating the salient features of the exhibition, the organisers - Mr Yogesh Chaudhary and Mrs Pooja Chaudhary, Director, Royal Day Events said, "The exhibition is focused on the Spring Summer  Season. There are a lot of varieties displayed here keeping in mind the Spring season buyers of lifestyle products and those who want to indulge in fashion wear and footwear buying. We have tried to bring almost everything under a roof related to the latest trends at this shopping fiesta."
A total 55 designers from all over the country have brought their latest designer collection for this spring season.
The stalls showcase designer cotton collection and other home furnishings items.
The designers have come from Delhi, Agra, Gujarat, Mumbai, Lucknow, and other places.