Chandigarh to host Asian Championship of Dragon Boat
The mega event to be held at Sukhna Lake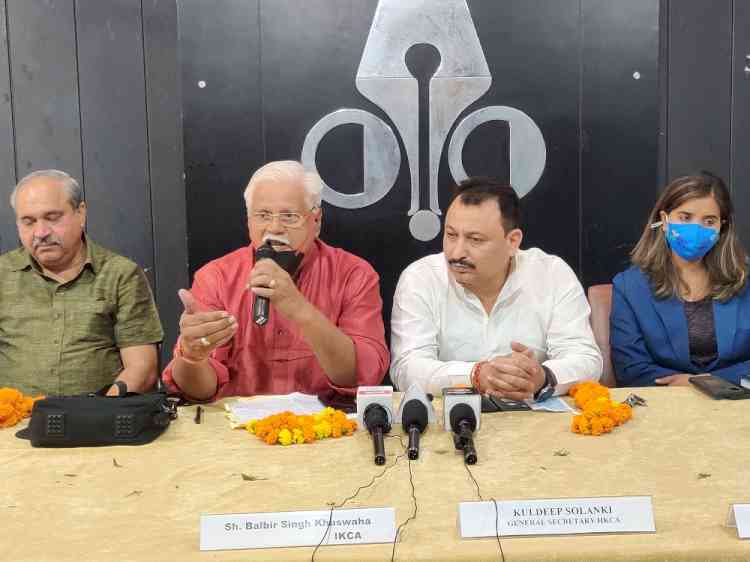 Chandigarh, September 17, 2021: The Indian Kayaking and Canoeing Association (IKCA) in association with Haryana Kayaking & Canoeing Association (HKCA), announced to organise the Asian Dragon Boat Championship that was originally scheduled at Indore, at Sukhna Lake, Chandigarh as soon as international travel restrictions are lifted.  
 
In this championship, representatives of various Asian Countries will participate in the event. Present on the occasion were, Balbir Singh  Kushwaha, Life President IKCA, Executive Member IOA , Executive Member and Chairman of Media Committee of Asian Canoe Confederation. 
AGM of Haryana Kayaking & Canoeing Association (HKCA) was also held today and Paramjit Singh Ahlawat was unanimously elected Chairman, Satya Pal Khatri President, Jai Bhagwan Jain Senior Vice President, Suresh Gehlawat Senior Vice President, Advocate Kuldeep Solanki General Secretary, Pankaj Batra Secretary  
Vice President Rajvir Singh, Shyoraj Khatana , Sumitra Devi Joint Secretary, Suman,  Rakesh  Joint Secretary, Mahesh Aneja, Ramphal, Executive members Parveen Kumar, Ravinder Kumar, Vijender Kumar, Vijay Deswal, Reena Malik, Parveen Singh, Ved Singh  Treasurer.
                                                                                                              
Addressing the media persons, Balbir Singh Kushwaha, said, "We are extremely happy to be hosting the international event in Chandigarh; it will be a big canoe events fate here! It feels great to share that our decision of holding the tournament in Chandigarh has received a positive response and is welcomed by all. Through such events, we not only want to encourage water games but also provide a platform to budding sportsmen who will get an opportunity and will be attracted towards the game. Kayaking and Canoeing are Olympic and Asian Game Events! We have 16 gold medals in them, 12 in Canoe sprint and 4 in Canoe Slalom. The Indian team plans to  undergo vigorous coaching post covid  for preparation of forthcoming Asian Games. We are very much hope to get few medals in Asian Games, "
"Chandigarh is one of the most well-planned cities of India. Considering its great infrastructure, modern facilities and connectivity to the location from the adjoining states, we included the city to host this major sports event. We are proud to be hosting a national level championship, with more than 750 players participating, in the beautiful city of Chandigarh. This event will help players to showcase and enhance their skills and talent. IKCAs aim is to provide a boost to water sports as India is blessed with natural water bodies and we will do our best to promote and popularize this fascinating sports discipline to national and international level." added Balbir Singh  Kushwaha,
Just to mention that 9 to 12 Oct Chameri Lake Chamba will host National Dragon boat Championship and 24 to 27 October Bilaspur to host Canoe sprint Nationals
The Organizing Committee will provide free lodging, boarding, local transport, and logistics arrangement for all participants and officials.