Challans of more than Rs 25 lakh issued in District Ludhiana
Any violation of lockdown 5.0 and unlock 1.0 would not be tolerated: Deputy Commissioner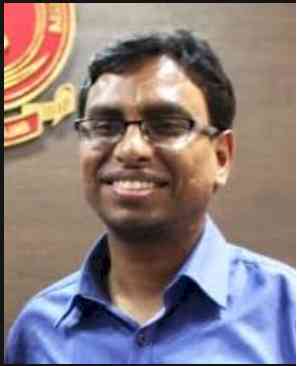 Mr Pradeep Kumar Agrawal,Deputy Commissioner, Ludhiana.
Ludhiana: The District Administration and Police has intensified strictness against people who are violating the lockdown 5.0 and unlock 1.0. Till date, challans worth Rs 25.04 lakh have been issued in district Ludhiana under the Mission Fateh of the Punjab government.
While providing information, Deputy Commissioner Mr Pradeep Kumar Agrawal stated that 7647 challans worth Rs 22,63,300 were issued to people for not wearing masks, 2,178 challans worth Rs 2,23,200 were issued to people for spitting in public, two persons were challaned Rs 1,000 for violating home quarantine, besides 16 challans worth Rs 16500 have been issued for not maintaining social distancing.
Mr Agrawal said that he has already directed the police to take strict action against people not wearing masks. He stated that any relaxation in curfew would be given under strict protocol and people would have to follow it. He said that several relaxations have been provided to the residents and that is why, they should prefer not to come out of their homes.
He informed that these challans can be issued by SDM, Tehsildar, Naib Tehsildar, Sub Registrar, Police officials or Gazetted officials. He informed that the amount collected from challans is being deposited at Civil Surgeon Office, Ludhiana.
Mr Agrawal informed that the Punjab government has directed the officials to take strict action against any person violating the lockdown 5.0 and unlock 1.0. He informed that as section 144 of CrPC has been in force, no relaxation would be provided in this regard.
Civil Surgeon Dr Rajesh Kumar Bagga informed that as per directions of the Punjab government, any person not wearing mask would be fined Rs 500, if any bus owner, car owner or auto rickshaw/two-wheeler owner does not follow social distancing rules, then they would be fined Rs 3,000, Rs 2,000 and Rs 500 respectively. Any person breaking home quarantine would be fined Rs 2,000 and any person spitting in public place would be fined Rs 500.