Chaitanya Suri of Apeejay College of Fine Arts added another feather to college 
Selected for the Annual Pre-Republic Day Celebration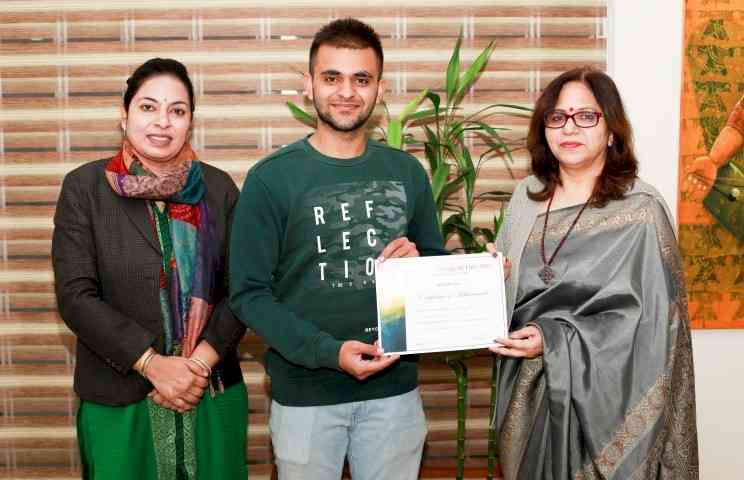 Jalandhar: Chaitanya Suri, NSS Volunteer of Apeejay College of Fine Arts, Jalandhar added another feather to the shining cap of College by being selected for the Annual Pre Republic Day Celebration.
Principal Dr. Neerja Dhingra shared that only 20 students have got selected from Punjab and only one from entire city Jalandhar who is from our College.
She also put forth that Chaitanya is going to be the part of the camp at Insdraprastha University, Dwarka from December 1st to December 10th, 2020 from which the final students for Republic parade will be selected.
She congratulated him and wished him luck for the future endeavours. She also appreciated Ms. Simkee, Dean NSS for motivating and inspiring him.