Chairman Safai Karamchari Commission, Punjab Geja Ram takes covid jab
Urges all safai karamcharis to embrace vaccine to get shield from virus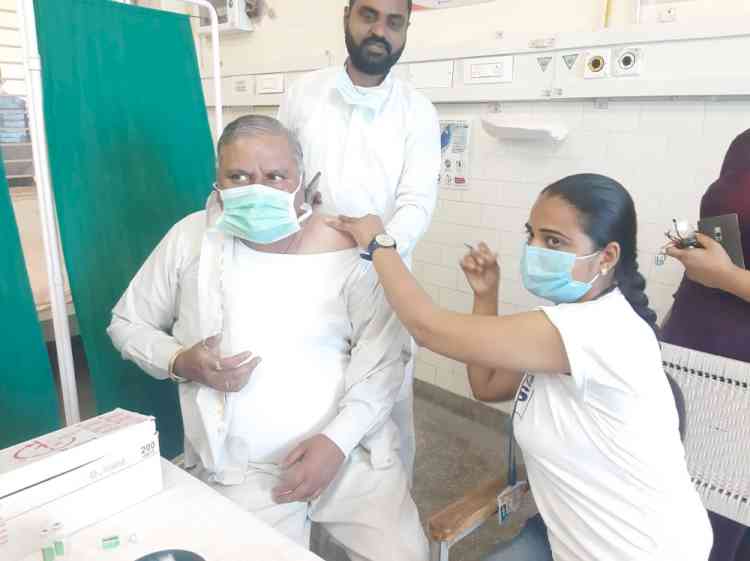 Ludhiana: The Chairman of Punjab Safai Karamchari Commission Geja Ram on Sunday took first dose of Covid vaccine in Jagraon Civil Hospital. 
The head of the commission not only received the vaccine but also followed all mandatory protocols of the entire procedure. 
Later speaking to media, he appealed all the Safai Karamcharis of Municipal Corporation/Councils/Nagar Panchayats to come forward and get the vaccine for protection against contagion. 
He added that this was the beginning of the end of the pandemic and urged Safai Karamcharis to not to fall prey to rumours regarding vaccination, as it was safe and efficacious. 
He said all Safai Karamcharis have done a commendable job during curfew and lockdown in the pandemic and worked tirelessly by putting their own lives at risk.