Chai Sutta Bar launches new outlet in Mohali
Chai Sutta Bar - a national and global beverage brand spreads the taste of Kulhad with its new outlet unveiled at Mohali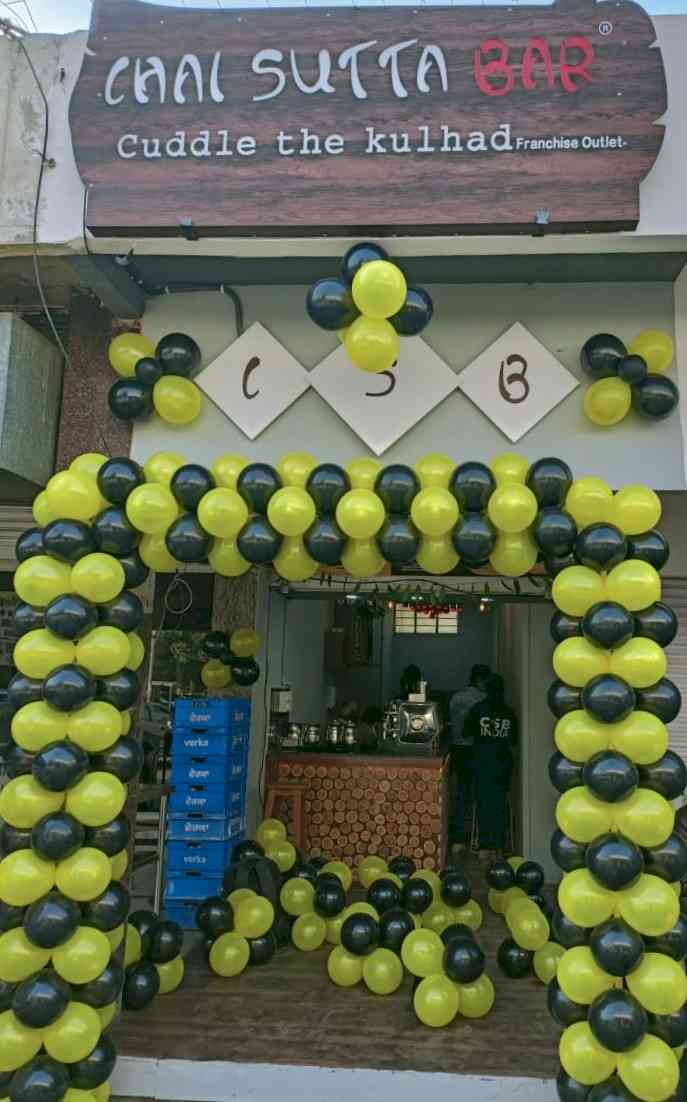 Mohali, December 30, 2021: Chai Sutta Bar - a national and global beverage brand spreads the taste of Kulhad with its new outlet unveiled at 3B2, Mohali. 
On the launching day, Co-founder of Chai Sutta Bar, Anubhav Dubey stated, "It was all possible because of the love that people have showered throughout our journey. We're on a mission to spread the word about our 'Kulhad Chai' and get people to try it globally & taste the aroma of India's soil through Kulhad in their every sip"
"The CSB philosophy is to give outstanding customer service and an excellent experience. Our goal is to grow CSB into a global brand dedicated to cultivating people's happiness, benefiting both individuals and society as a whole. We hope to grow enormously with our another outlet in Mohali and celebrate chai with cheers and chuski," added Anubhav Dubey.
Chai's amazing blessing has left a sweet spot in their hearts who greeted the store with their welcoming warmth and shining grins. By the love & craze of people recently HR Gabru which featured a few of the local stars released a full of vibes Chai Sutta Bar's anthem.
It is imperative to mention that, the company's uses over 3 lakhs Kulhad every day and supports more than 1500 potter families. It also employs more than 500 people from a diverse section of the society with special emphasis on weaker sections. The brand's soulful Tea has been delivered to over 100 cities with 200 outlets all over India and also in countries, including Dubai and Oman, to name a few.