CGC Landran celebrates International Women's Day 2020 marking gender equality
The proportion of panellists i.e. 3 men and 3 women were chosen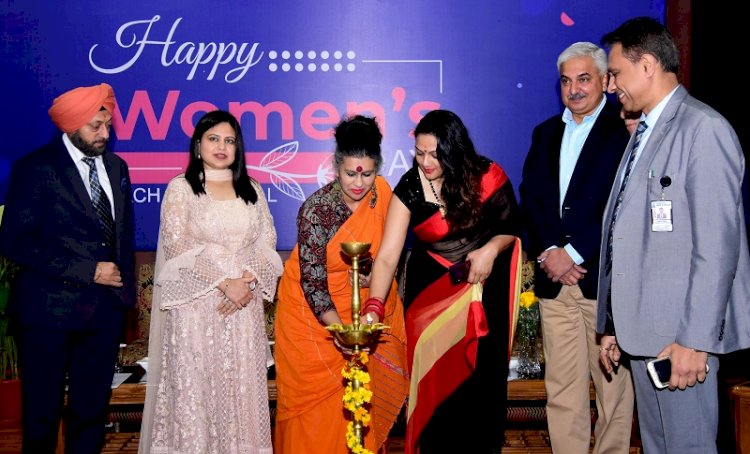 Chandigarh: Gender equality is not only a fundamental human right, but a necessary foundation for a peaceful, prosperous and sustainable world.Propagating the ethos of gender parity, Chandigarh Group of Colleges, Landran organized a panel discussion to mark the occasion of International Women's Day. Set on the theme of 'Each for Equal', the event witnessed esteemed guests from the region namely Mr.Gurmeet Singh Chauhan (IPS), AIG, Punjab Police, Dr. Shaveta Gupta, Gynecologist (Max Hospital), Ms. Sharmita Bhinder, Co. founder of NGO 'Empower', Writer & Blogger, Mr. Amit Rana, Advocate(Chandigarh and Haryana High Court), Mrs. Mili Garg, Allora Mrs. India & Legal Advisor, PB, IHRO and Mr. Yadwinder Singh, Founder Chairman, NGO Tushar who formed the panellists for the discussion. 
The proportion of panellists i.e. 3 men and 3 women were chosen keeping in view the theme of the event— gender equality. The event began with the guests sharing their personal experiences followed by a discussion on the key topics including Creating Gender Equal World, End Gender Based Violence, Economic Justice and Feminist Leadership.
The event concluded with a highly informative session on 'Preventive Health for Women' for the faculty and students, which was undertaken by Dr. Swapna Misra, MD, Director, Gynaecology Robotics and Laparoscopic Surgery, Fortis Hospital, Mohali.