Celio launches its Paris concept store in Dilsukhnagar, Hyderabad
Author(s): City Air NewsCelio - Paris Concept Store Launch in Dilsukhnagar, Hyderabad. ~Celio's 3rd Paris Concept store in the country aims to cater to the fashion savvy male consumers in Hyderabad~ Hyderabad, July 16, 2018: Founded in...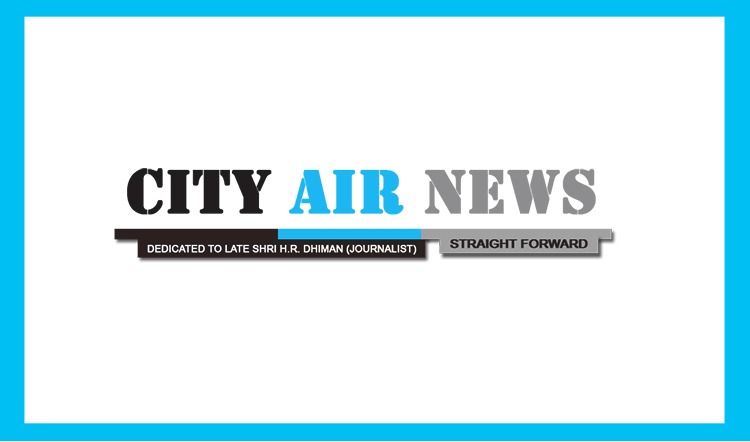 ~Celio's 3rd Paris Concept store in the country aims to cater to the fashion savvy male consumers in Hyderabad~
Hyderabad, July 16, 2018: Founded in 1978, Celio is a French menswear brand that has become the leading men's ready-to-wear brand in Europe and many other parts of the world. In a bid to expand its reach to one of its focus markets in the country, Celio has launched its third Paris concept store at Dilsukhnagar, Hyderabad. This store is located at Anand Chambers, next to Andal Nilayam, Moosarambagh.
Being headquartered in Paris, Celio focusses on menswear globally. The new Celio Store at Dilsukhnagar, Hyderabad is spread across approximately 1000 sq. ft. and will offer a complete wardrobe of effortless fashion for today's active and urban men through four fashion lines - essentials, casual, denim and smart – including shoes and accessories. The brand brings in contemporary fashion at amazing prices, thus not only appealing to the conventional style seekers but also progressive consumers.
This one of a kind concept store is inspired by the Parisian design values of the brand. The store is aesthetically designed using minimalistic settings using Metal and Wood for major fittings and fixtures. The store dons an edgy look with a cement floor and open architecture resembling a loft. The store has created a rugged whitewashed brick wall to showcase the latest denim collection. Celio has also added subtle elements such as books, rugs, plants and cushions to create a vibrant yet comforting atmosphere at the store.
Speaking about the launch of the store, Mr. Abhishek Shetty, Head- Marketing, PR & Loyalty, Celio Future Fashion Pvt. Ltd. India said, "In 2018, Celio is keen on focusing its energies on the South Market as it showcases great potential and acceptance of the Celio Style. Andhra Pradesh and Telangana are important markets for Celio as we have seen a strong demand for French fashion sensibilities in these regions. The consumers in Hyderabad are becoming more fashion conscious and are ready to adapt to various style trends. Through this one of a kind concept store, we aim to bring the best of men's French Fashion and cater to our male patrons in Hyderabad."
Apart from this Paris Concept Store, Celio also has flagship stores at prime locations in Forum Sujana Mall – Kukatpally, Next Galleria Mall – Panjagutta and Jubilee Hills – Rd. No. 36 in Hyderabad. These stores also offer a complete range of apparel and accessories from Celio.
Celio carries the latest international range of casual wear, denim wear & smart work wear in India through more than 300 points of sale in exclusive stores, national chain stores, distributor and partner stores and leading e-commerce portals across 89 cities and a total retail area of 1,00,000+ sq. ft. catering to millions of customers every year. Celio's Omni channel retailing in the country has been a great success and the increase in the number of stores has been phenomenal. Celio is also present on major e-commerce channels like Myntra, Amazon, Jabong and Flipkart.