Celebrity Chef Kunal Kapur inaugurates Roadies Koffeehouz in Sector 7
Renowned chef bolsters existing menu with some of his specially created dishes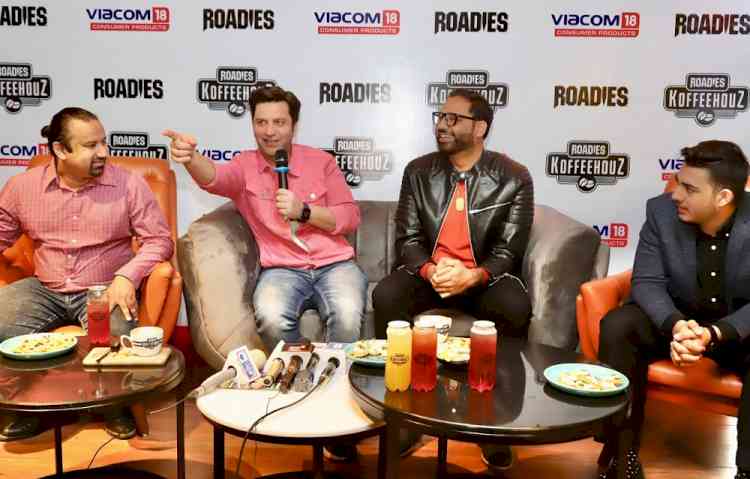 Left to right: Ankit Gupta, Director, Roadies Koffeehouz, Master Chef Kunal Kapoor, Sahil Baweja, Founder and CEO, Leapster Restaurants Pvt Ltd and Pushkar Malhotra, Franchisee Partner interacting with media at the formal unveiling of 'Roadies Koffeehouz at sector 7 in Chandigarh on Friday.


Chef Kapur Platters are part of Roadies Koffeehouz outlets now
Chandigarh, December 9, 2022: Garnering a tremendous positive response from fans and consumers for its Roadies Koffeehouz outlets in Chandigarh and Punjab earlier this year, Viacom18 Consumer Products in collaboration with Leapster Restaurants Pvt Ltd brings yet another consumer experiential of the franchise. This time in Sector 7 on Madhya Marg in Chandigarh!
The opening of Roadies Koffeehouz, Sector 7, was graced by food connoisseur, restaurateur and Master Chef Judge Chef Kunal Kapur, in the presence of the city's well-known food aficionados and enthusiasts. Speaking on this association, Chef Kapur said: "I had a great time cooking live and creating the Bocconcini Airy Dahi Kofta and Chicken Korma Platters."
Sahil Baweja, Founder and CEO, Leapster Restaurants Pvt Ltd, the official licensee of the brand 'Roadies' for running and operating Roadies Koffeehouz outlets, said: "The dishes created by Chef Kunal Kapur will be added to not just Roadies Koffeehouz – Sector 7 menu but also to the menus of all our existing Roadies Koffeehouz outlets. We are grateful to our real patrons – our valued customers – who have shown immense love to our experiments with coffee and appreciated our focus on fresh cooked gourmet comfort food."
"The dishes have been put together to offer an experience that starts with comfort food but elevates each bite with fusion accompaniments such as Dhokla Chaat and fire oven cooked Khameeri Roti. I am sure this will be a great addition to the Roadies Koffeehouz Lunch and Dinner platters and people will experience the adventure and thrill of fusion flavours," added Chef Kunal Kapur.
Sahil further added: "We already have six Roadies Koffeehouz outlets in Chandigarh and Punjab region. We have four more stores signed for Punjab. Another 5 in Gujarat are under construction and five more have been signed."
Marking another milestone in the franchise expansion, the diner and café is set to offer fans an unparalleled dining experience with great ambience, beverages, and food. Uniquely designed with a Roadies feel in its interiors, the Roadies Koffeehouz, Sector 7 outlet boasts of a sprawling area of over 2500 square feet with a live stage for performances. Patrons can also enjoy cold beverages served in the brand's iconic cans sealed fresh right in front of the customers.
The café offers a coffee blend exclusively roasted for Roadies, featuring a specialty Arabica and a phenomenal naturally processed Robusta from the hills of Coorg. Apart from the Indian and Asian platters, the Roadies Koffeehouz menu also offers hand-stretched fire oven pizzas, hand-made patty burgers, sourdough toasts, and vegan tacos along with an extensive American breakfast menu featuring their award-winning pancakes.
This latest launch of Roadies Koffeehouz in Chandigarh in Sector 7 strengthens the vision and mission of Viacom18 Consumer Products and Leapster Restaurants Pvt Ltd to rapidly expand in the experiential space with unique consumer engagement offerings.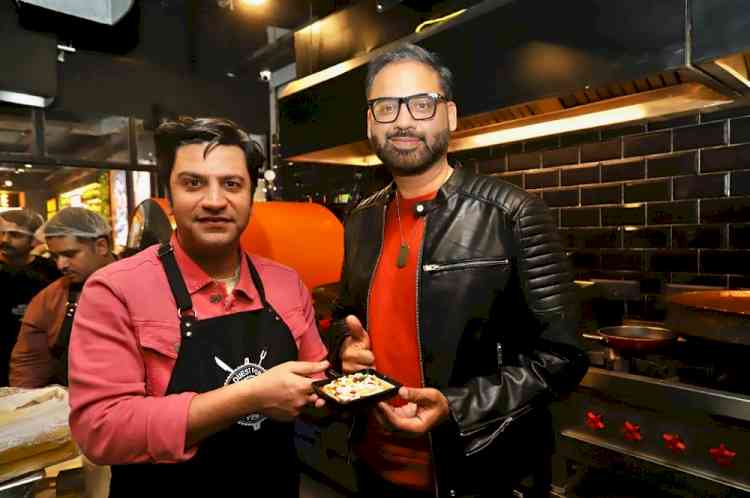 Speaking on the expansion of the franchise, Sachin Puntambekar, Business Head, Consumer Products, Viacom18, said: "The launch of Roadies Koffeehouz in Sector 7, Chandigarh is a testament to the popularity of the franchise. We are confident that, in line with our vision, this outlet will succeed in giving fans and consumers an unrivalled, innovative experience that truly echoes the Roadies spirit."