Celebration Time! Sony SAB's Maddam Sir completes two years!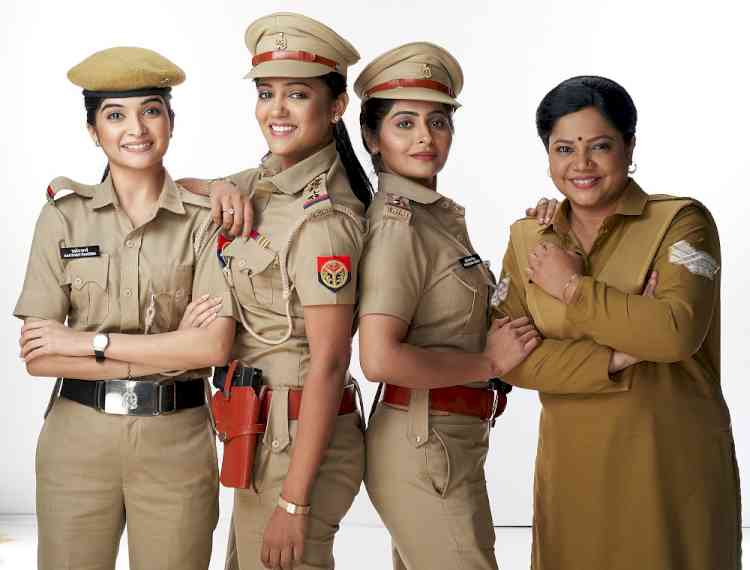 The team of Maddam Sir - Gulki Joshi as Haseena Malik. Yukti Kapoor as Karishma Singh, Bhavika Sharma as Santosh and Sonalik Naik as Pushpa Ji.
The cast and crew of Sony Sab's Maddam Sir have a reason to celebrate, as the show has completed 2 years of its successful run. Starring Gulki Joshi, Yukti Kapoor, Bhavika Sharma, and Sonali Naik, the show, which premiered in February 2020 has consistently won the hearts of the viewers with its jazbaat filled case solving stories. 
Gulki Joshi essaying the role of SHO Haseena Malik said, "I am extremely proud and happy to be a part of Maddam Sir, a show spreading laughter and happiness through innovative problem-solving methods. Moreover,  donning new avatars on the show I get a chance to widen my horizon as an artist and experiment with every new role. The show has given us the platform to showcase our different shades as actors. I feel lucky to have such a great cast and crew who have been my constant support. Kudos to Maddam Sir on completing 2 years!" 
Yukti Kapoor essaying the role of Karishma Singh said, "These 2 years have been the most fulfilling one for me. The show has been very well received and appreciated by the audience and I'd like to express my heartfelt gratitude to my incredibly talented team for making it a huge success. We as a team couldn't be more thankful to the most incredible fans and audiences for their never-ending love, for which I will be eternally grateful."
Bhavika Sharma essaying the role of Santosh said, "I'm overjoyed and proud that our audience continues to enjoy the show. It seems like only yesterday that I started shooting for Maddam Sir, and the show has now completed two years of success. I'm ecstatic right now and at a loss for words to express how happy I am. It's even more exciting for me because every actor dreams of having a successful running show, and living that dream is even more exciting."