Celebrating the heritage and glory of Khadi and Ahimsa Silk, the Fabric of Freedom and Harmony
Author(s): City Air NewsL-R: Designer Pallavi Singh, Designer Rina Dhaka, President NSDWA Gaurav Grover, Delhi MP Udit Raj, Designer Charu Parashar, Miss Tourism World Ishika Taneja, Mrs.Palka Grover. New Delhi, April 11, 2018 Social Workers'...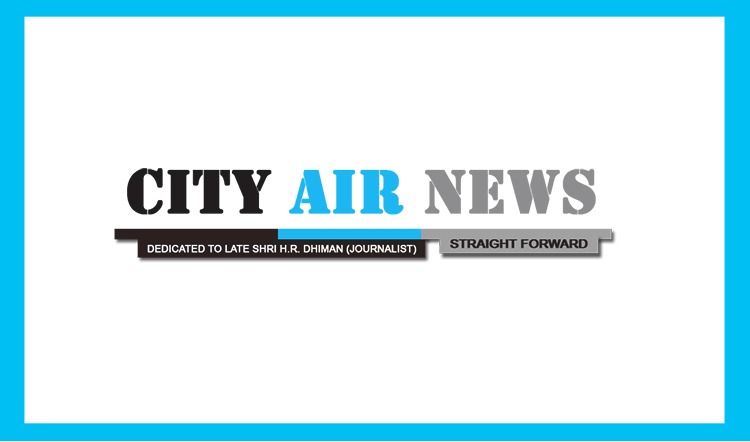 New Delhi, April 11, 2018 Social Workers' Association in collaboration with the Indonesian Embassy and with the support of KHADI-KVIC, Ministry of Textiles and Dr.Udit Raj, MP, will promote Khadi and Silk at global level. This is the dream of our Prime Minister.
This Show will be celebrated on the occasion of Dr.Ambedkar Jayanti on 14th April 2018 at the Indonesian Embassy from 7:00 pm onwards. Dr.Udit Raj, MP from North Delhi has taken up this initiative in association with New Delhi Social Workers' Association. Under the Sansad Adarsh Gram Yojana, Dr.Udit Raj has been working towards providing skill training and employment especially to the disabled designers and will be showcasing his constituency's works and promoting the indigenous fabrics of India.
Khadi is actually the National Fabric of India and has always been the guiding and uniting factor for us through the struggle for freedom and led us to independence. This is the best of the organic fabric and has the global appeal; we just need to provide it a global platform. That is why our endeavour to Showcase the Khadi & Ahimsa Silk through Fashion Show at different Embassies and venues of importance to give it a global platform.
This Fashion Show is the best way to showcase the power and appeal of Khadi by bringing in the differently abled designers and the country's leading designers like Varun Bahl, Rina Dhaka, Charu Parashar, Pallavi Singh and Diksha Khanna have lent their full support besides participation and mentored the women to create some very contemporary and stunning designs and dresses.
Ms. Ishika Taneja, Miss World Tourism India 2018 is our Ambassador to promote Fashion for a Cause.
This association will enhance the presence of Indian fabric to the globe. This will foster many designers to support the initiative that will generate employment to the women at the village.
Dr. Udit Raj, MP said " This is the time for elites and designers to outreach the villages to empower the women in particular and I am happy there are a few designers like Charu Prashar, Varun Bahl, Rina Dhaka among others have a heart to get involved in philanthropy and promotion of skill training in rural India. I have adopted 3 villages namely Jaunti, Khampur & Salahpur Mazra under the Saansad Aadarsh Gram Yojana. People of the villages are trained in different skill but that will hardly be of any use if it doesn't turn into a good earning. Not only the ideals of Sansad Adarsh Gram Yojna (SAGY) were implemented but true women empowerment targets have also been fulfilled. As all villages are planned and developed by women namely Smt. Rekha Vohra, Ms. Yogita & Ms. Lehar Sethi and to encourage these ideals the only NGO namely New Delhi Social Workers Association has come forward to showcase above objectives at it's cost."
Mr. Gaurav Grover, President of NDSWA said "This association will give Khadi & Silk a platform to present India in an international market, also that will encourage designers to work with this fabric. It will give immense pleasure to NDSWA to get associated with such initiative and make familiar Indian fabric to the global market and highlight the favorite project of our Hon`ble Prime Minister."