Celebrating Friendship Day virtual way
Friendship Day plans of Sony SAB stars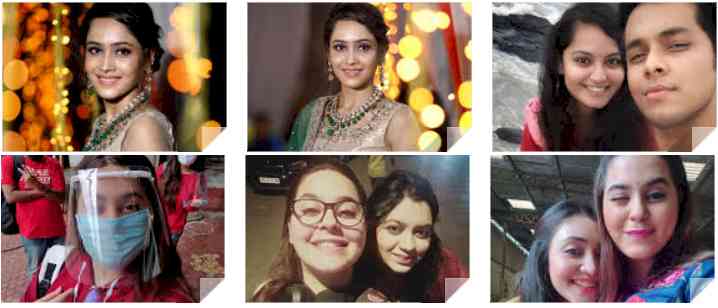 Aasiya Kazi aka Sharda in Sony SAB's Tenali Rama:
 Because of the lockdown we cannot meet our friends, cannot go out or catch up with them and have those regular gossip and chit chat sessions. Not only Friendship Day, I have tried during this time to catch up with all my friends during this lockdown period. I have called all my friends, spoken to them, have been talking for long hours and I have connected to my friends. Whenever I feel like, and irrespective of friendship day, I have always just tried to pick up the phone and catch up, which is the best thing about friends. For me Friendship Day is no specific day, any day that I can meet up and talk to my friends is a special day for me. So even on this special day, I plan to do some video calls with my special friends. I am blessed that I have quite a few best friends with whom I can gossip, share my ups and downs of life. Hence I cannot name just one, some are from the industry, some are from outside and am lucky to have them in my life and feel this is the biggest blessing of my life.

Anusha Mishra aka Alia From Sony SAB's Tera Kya Hoga Alia:
I really haven't been able to meet many of my friends since 4-5 months. The only was we are staying connected is via social network or video calls, Aishwarya is my best friend from office, Namrata is keeping me safe through all this since I get to talk and meet her as well as we work together. I constantly bug her with my theories on life. This friendship day is going to essentially be video calls, virtual hugs, texts. Had it not been pandemic time we would have been out chilling out and dining at our favourite places with our friends.   


Akshay Kelkar aka Abhishek in Sony SAB's Bhakarwadi:
It's going to be video calls and texts this Friendship Day and no meeting with old friends. Though some select set of us are planning to meet by packing our own food from home and eating it on our own; we are hoping we will meet with social distancing. 
I don't have any one friend. I have made many friends in this journey of life with each sharing a special part of my life's moments. Some are from the industry, some are from outside. But my most special friend is Sadhna. she knows me inside out and I really like talking to her and she gives me good advise and suggestions in my daily life. I share all my secrets with her.