Celebrating 15 years of finest MBD Hospitality
Author(s): City Air NewsMBD Group Chairperson Satish Bala Malhotra, Managing Director Monica Malhotra and Joint Managing Director Sonica Malhotra along with MBD team for 15 years celebrations of their flaghisp hotel. Jalandhar, November...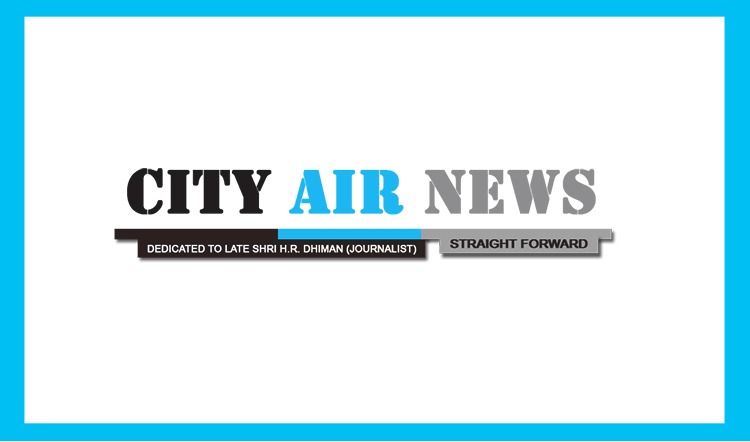 A PHP Error was encountered
Severity: Notice
Message: Undefined variable: adscodetext
Filename: post/post.php
Line Number: 152
Backtrace:
File: /www/wwwroot/cityairnews.com/application/views/post/post.php
Line: 152
Function: _error_handler
File: /www/wwwroot/cityairnews.com/application/controllers/Home_controller.php
Line: 2226
Function: view
File: /www/wwwroot/cityairnews.com/application/controllers/Home_controller.php
Line: 264
Function: post
File: /www/wwwroot/cityairnews.com/index.php
Line: 319
Function: require_once
Jalandhar, November 21, 2018: MBD group mark 15 years celebrations of its first flagship hotel in Noida .Driven by the vision of the founder, Shri Ashok Kumar Malhotrawho went on to build and establish the MBD Group as the largest education company in India.An entrepreneur par excellencealso envisioned the Group's diversification into Hospitality and Retail amongst others. On 21st November 2003, Radisson Blu MBD Hotel, the first five-star deluxe hotel of Noida opened its doors. MBD Group's first hospitality venture, Radisson Blu MBD Hotel Noida is celebrating 15 years of successful existence and memorable moments on 21st November 2018.
Since opening its doors, Radisson Blu MBD Hotel Noida paved the way for a new standard of hospitality in Noida. In these 15 years, the flagship hotel of MBD Group has not only showcased the transformation efforts but also reinstated Group's commitment to contribute in the growth of the hospitality segment in India. Radisson Blu MBD Hotel's renowned hospitality has attracted thousands of guests and has distinctly defined itself as a trendsetter in NCR.
Multiple awards winner, amongst top 3 hotels in NCR in terms of 'Revenue Per Available Room - RevPAR', ranked as Asia Pacific's Best Performing Franchised Hotel of Radisson Hotel Group, with highest guest scores and numerous accolade for Food and Beverage outlets this hotel is perfectly located in Sector 18, Noida. With access to entertainment and shopping options, Radisson Blu MBD Hotel has undergone renovationto challenge the way of elevating guest experiences. Most recently, the hotel got revamped it into an ultra-luxurious property that has surpassed the expectations of the travellers looking to indulge themselves in to an effortless, imperial and opulent stay experience.
Mrs. Satish Bala Malhotra, Chairperson, MBD Group, said, "It's a very proud and emotional moment for all of us. In these 15 years, Radisson Blu MBD Hotel Noida hailed as one of the NCR's most preferred hotels. The leadership and dynamic vision of Shri Ashok Kumar Malhotra guided the Group's expansion and diversification goals to become a successful conglomerate."
Commenting on the special occasion, Ms. Monica Malhotra Kandhari, Managing Director, MBD Group, said, "Essentially the first 5-star deluxe hotel in Noida, MBD Group has established itself in Hospitality industry through our maiden venture, Radisson Blu MBD Hotel. Most recently, we decided huge renovation to redefine the experience of hotel stays and made it more luxurious with an enhanced level of service and convenience. Now hotel is providing the patrons a chance to indulge themselves in a royal experience like never before, at our hotel."
Ms. Sonica Malhotra, Joint Managing Director, MBD Group, said, "It has been a wonderful journey of 15 years, we consistently achieved outstanding milestones, maneuvering several challenges. Team continues to guarantee memorable experiences and impeccable services to our guests. We will continue to refine our personalised service standards, whilst connecting with and giving back to the community weserve.At MBD Group, we always maintain that one must strive to push ahead to the next level, it not just only benefits us but also benefits the people walking along with us."
At MBD Group, hospitality is not about serving but also treating guests with elegance and excellence. The second venture of the MBD Group, Radisson Blu Hotel MBD Ludhiana, the first 5 star deluxe hotel in the region, exuding seclusion, luxury and comfort. Aimed at redefining luxury at Bengaluru, Zephyr, An MBD Steigenberger Hotel is the pioneering mixed-use development entailing Luxury Hotel and Luxury Serviced Apartments. MBD Steigenberger promise hospitality made in Germany and delivered in India. Targeting to open at least 20 hotels in India over the next 15 years, this JV presents German precision tailor-made for Indian guests while ensuring outstanding global standards and a luxurious environment. MBD Express aims to tap remarkable increase in demand for quality accommodation in budget segment.
In addition to the special evening celebrations, exclusive food and beverage offers across restaurants and a lineup of CSR events, Radisson Blu MBD Hotel Noida is offering a special 15th Anniversary Celebration Package including room upgrade, buffet breakfast, late check-out and signature giveaway.
Date:
Wednesday, November 21, 2018