Celebrate patriotic zeal and fervour with Fairfield by Marriott  
Indulge in flavours of nation and enjoy rich aromatic extravagant cuisines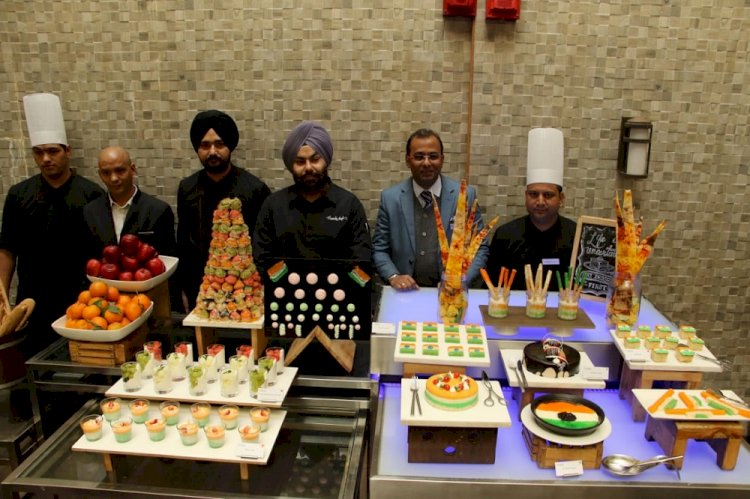 Amritsar: Embracing the spirit of patriotism & chivalry of our armed forces and the revering oneness of our nation, commemorating the Republic Day, Fairfield by Marriott Amritsar, is all guns blazing to serve flavors of India and give its patrons rich aromatic & ravishing cuisines to relish at Kava Grill & Lounge. Tinkling the taste-buds, an exquisite variety of soulful flavors are all set to indulge & delight the patrons from 24th to 26th January, 7 pm to 11 pm that shall invite them to dive in the sea of delicacies.
 
The culinary journey across India at Fairfield by Marriott Amritsar shall stimulate & celebrate the patriotic zeal & also admire the richness of delectable and flavorful tribute packed with dazzling ambience & patriotic music, the preparations promise a lavish affair.
 
Major highlights of the Republic day menu are Trio of mousse, cottage cheese tri coloured roulade, Tirange Rasmalai, Teen Rang ki Shakahari Seekh Kebab and trio of chocolate moussed
 
Mr. Anukam Tiwary, Manager, Fairfield by Marriott said "Republic day is one of the important for every Indian. We have prepared special Republic day menu in tricolor of our national flag. To pay our tribute and respect for Indian forces we are offering special prices for them. Our brave soldiers just need to pay only 71% of the total amount of bill.