CATCH Salt & Spices plans aggressive expansion in Punjab
Author(s): City Air NewsLeft to Right: Bhavna Sood (Senior Vice President, Corporate Communications) and OP Khanduja (Associate Business Head), Catch Foods. Amritsar, June 13, 2013: A part of the Rs 3200 crore DS (Dharampal Satyapal )...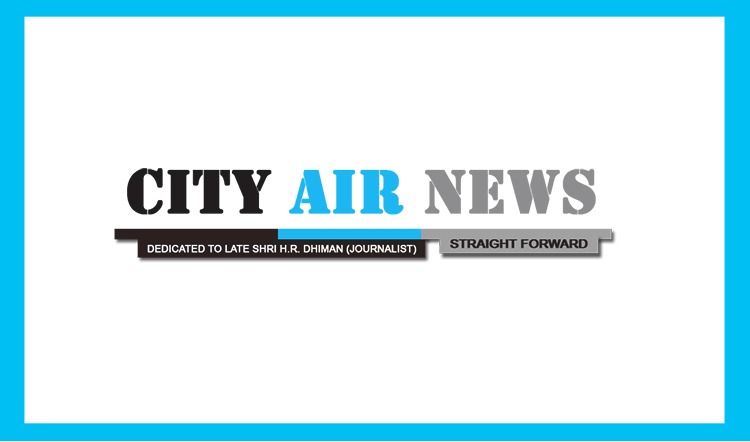 Amritsar, June 13, 2013: A part of the Rs 3200 crore DS (Dharampal Satyapal ) Group, Catch salt & spices, one of the most premium F&B brands in the country is set to expand its network, enhance its portfolio and break into newer markets. Sourced from the best locations across the sub-continent, 'Catch' spices lends its exquisite flavours and tantalising aromas to every household. Catch spices are ground using the unique Low Temperature Grinding (LTG) technology, which prevents the evaporation of volatile & delicate oils from spices, thus retaining the original aroma and wholesome flavour. The potency of the spices are also high as the company follows the "no fillers" practice which gives the consumer the benefit of spices that are pure, giving a wholesome and authentic flavour to the food.  The complete assortment comprises of a variety of sprinklers and a diverse range of whole, ground and blended spices.
The state of Punjab is an important market for the brand which has grown by about 22% in 2012-13. A strategic mix of ATL and BTL activities, supported with tailor made initiatives for the region like 'Rasoi ki Rani', enhanced distribution network and launch of new flavors to cater to the local palate has helped contribute to the overall growth of the business.
Speaking on the occasion, OP Khanduja, Associate Business Head, Catch Foods, said "Catch Salt & Spices has shown a growth of about 28% over the last year, with Punjab contributing approx 12% to the topline of the brand. We would like to take the Catch brand experience to a new level this year with a strategic 360 approach that will leave a long lasting impression of the brand. "
 DS Group has shown nearly 50% jump in turnover in the fiscal 2012-13 vis-à-vis last year with Catch contributing approximately 8-10% to the topline. The brand Catch is aiming to penetrate deeper in the northern region with an aggressive expansion plan.
Catch brand has grown from strength to strength because of strict control on quality and constant innovation. The state of the art manufacturing plants adhere to international standards. The complete Catch Spice assortment comprises of salt, pepper, black salt and chat masala sprinklers and a diverse range of whole, ground and blended spices. Catch Spices are packed in food grade metal-lined cartons, flexible laminates and convenient composite cans which are available in a variety of pack sizes. Lending exquisite flavours and tantalizing aromas to every kitchen across the nation.
Confirmation of superior quality comes from the fact that majority of hotels, restaurants and caterers are using Catch table top range as it is well known that hospitality industry maintains high standards in all its services especially regarding the ingredients used in their food preparations.
Today Catch is the most trusted and premium brand in the F&B category known across the country for its pioneering products of impeccable quality. Since its launch it has expanded its range and is now a preferred household name in the spice industry. With 63 variants across 6 product categories - Sprinklers, Straight spices, blended spices, Straight premium spices, Whole spices and Hing; it  caters to the diverse Indian palate. With new product variants under the brand umbrella and extended product range, there are nearly 150 SKUs for both household and Institutional buyers.
The existing range of Catch,  also has a wide range of beverages from 'Catch Natural Spring Water' , 'Catch Clear', 'Catch Spring range', 'Catch Club Soda' , 'Catch' Indian Tonic Water and  'Catch Ginger Ale' that have  made a significant impact in the market owing to the brand's twin hallmarks of unmatched product innovation and quality. The health and lifestyle beverages are made from natural spring water. 'Catch' is the only bottled water in India which has been tested and certified to comply with Food & Drug Administration (US) Code of Federal Regulations by NSF International-USA. Catch also has 100% pure vegetarian silver and gold foils that form a part of the Catch basket.