Carcass utilisation plant to be ready by December 2020: Bharat Bhushan Ashu
Says once fully operational, problem related to disposal of animal carcasses would be resolved permanently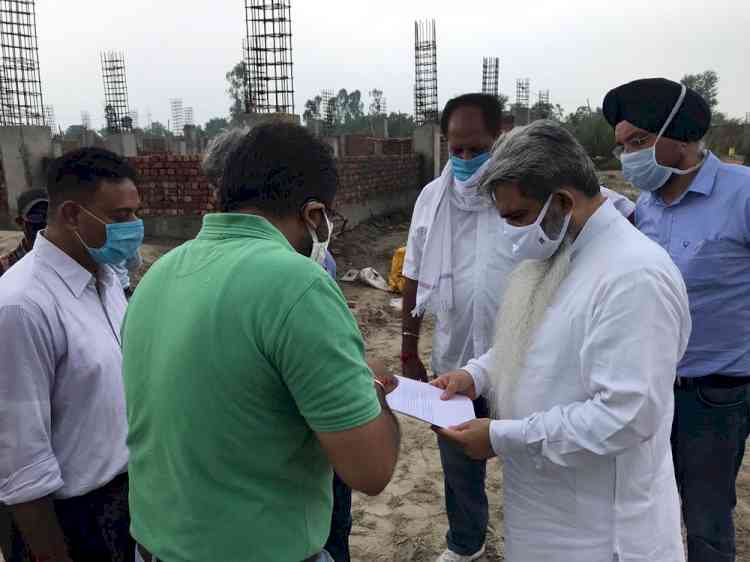 Ludhiana: Punjab Food, Civil Supplies & Consumer Affairs Minister Mr Bharat Bhushan Ashu today informed that the upcoming Carcass Utilisation Plant near village Nurpur would be complete by December 2020. He said that the main purpose of this carcass plant would be the utilisation of carcass of fallen animal in an efficient pollution free environment, thus reduction in infectious diseases.

    Accompanied by Mayor Mr Balkar Singh Sandhu, Mr Ashu today visited the under construction Carcass plant and issued necessary directions to the officials.

    He informed that the Capacity of Carcass Plant is 150 Animals per day (50 Big Animals and 100 small animals). It is being constructed with a cost of Rs 8 crore under Ludhiana Smart City Ltd. He said that the Carcass Utilisation Plant is being constructed under Design Built Operate Maintain and Transfer Basis (DBOMT).

    He said that the proper disposal and utilisation of animal carcasses is a big problem and with the start of this plant, this problem would be resolved permanently. He said that all parts of the animal body would be put to optimum use.