Car Blushh launches doorstep facility for complete auto care 
Car Blushh is a startup offering total auto care services with economical prices at the doorstep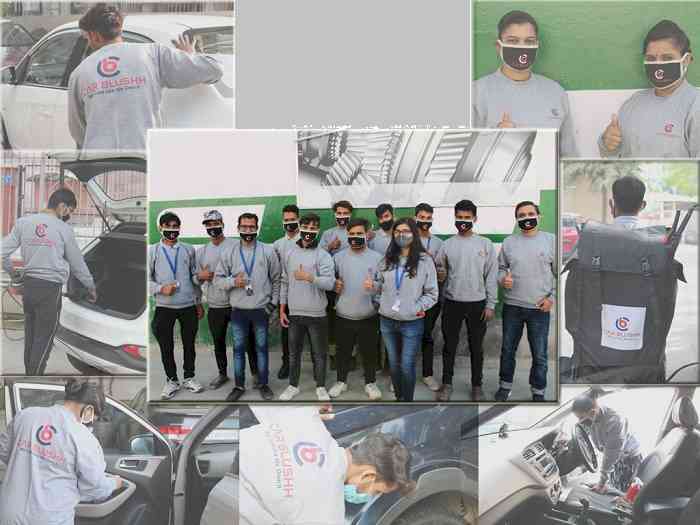 Car Blushh announces the launch of its platform for complete auto care services to make daily driving a super hygienic and comfortable experience. The startup brings integrated car care services to the doorstep of customers, making their experience hassle-free. It adopts technology to identify and address the problems of the customers. The team at Car Blushh is well-trained to follow strict personal hygiene protocols before and after every service delivery. 
Car Blushh emerges as a responsible company by creating job opportunities for car cleaners amid a backdrop of acute job losses during the epidemic. Even though it is a male-dominated sector, Car Blushh employed female washers to promote women empowerment. The company currently offers detailed car cleaning using waterless cleaning solutions along with daily sanitization and air check and has plans to soon roll out complete auto care services from maintenance to auto insurance. 
Daily car cleaning is 99% unorganized sector, consisting primarily of local domestic help who are neither efficient nor fully equipped to do the work. Car Blushh provides the right approach required to organize and perform premium car care services with the priority of customers as its core responsibility.
Speaking on the launch, Car Blushh Founder and CEO, Ruchhi Wadhwa said, "We saw how this pandemic hit employment, in the same way, these car washers also succumbed to it and lost their jobs. The company was therefore formed not only to employ these people but also to streamline the sector, creating a new experience for customers where hygiene is kept on top."
Owing to customer's busy schedules and technological shift, Car Blushh will soon be operational via the app entailing overall car maintenance services in addition to the conventional car washing facility. Since its inception, Car Blushh has covered 45 societies and has more than 1350 happy customers. The company currently operates in Delhi/NCR and will be expanding in Gurgaon, Jaipur and Chandigarh soon, eventually making its space felt in Pan India.