(CANADA) Skilled professionals alter profile of 1.85 mn-strong Indian diaspora
Beginning with a handful of immigrants landing ashore in the city of Vancouver in 1904, Indians today form one of Canada's largest and most well-integrated diaspora communities, numbering around 1.85 million or 5.1 per cent of the country's population.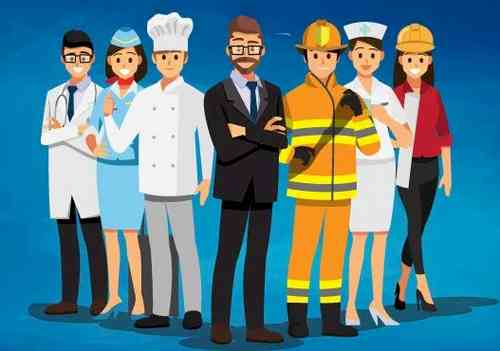 Source: IANS


Meenakshi Iyer
New Delhi, Sep 22 (IANS) Beginning with a handful of immigrants landing ashore in the city of Vancouver in 1904, Indians today form one of Canada's largest and most well-integrated diaspora communities, numbering around 1.85 million or 5.1 per cent of the country's population.
As the North American nation discontinued its discriminatory immigration policies in the sixties to give way to a more multicultural society, Indians, with a sizable number from Punjab alone, began moving to Canada in pursuit of better economic prospects.
Today, the number of Indians immigrating to Canada has more than tripled, from 32,828 in 2013 to 118,095 in 2022 -- a 260 per cent increase, according to a National Foundation for American Policy (NFAP) analysis.
"The scale of the increase is what one would expect to witness in a refugee situation, not the result of a steady increase in international students and employment-based immigrants," says a 2023 Forbes report.
The early Indian settlers, mostly concentrated in the British Columbia province, worked as labourers in railway and farming industries, and earned from $1 to $1.25 a day, with 20-50 of them living under the same roof in accommodation referred to as bunkhouses.
Rising through ranks, the Indians today occupy top positions in Canadian business, political, economic, educational, hospitality, healthcare, and other landscapes.
A 2022 Statistics Canada study shows that the median pay earned by immigrants who became permanent residents was CA$31,900 in 2019, the highest amount recorded among all groups of immigrants since 1981.
In the past 10 years, the complexion of the Indian community has undergone rapid changes with a significant influx of Indian students and the introduction of the Express Entry programme in 2015 to attract high-skilled professionals.
In 2022, Canada welcomed 2,26,450 Indian students, making the subcontinent the top source for international students, according to an Immigration, Refugees and Citizenship Canada (IRCC) data.
Thirty-four per cent of the international students in Canada from 2015 to 2019 came from India, providing a critical source of revenue for Canadian academic institutions, and by 2022, that share had grown to 40 per cent, a Wilson Center report said.
"These numbers directly translate to the labor force, with Indian graduates from Canadian programmes accounting for the largest share of post-graduate work permit holders in 2018 over China (20 per cent) and the United States (1 per cent)," the US-based think-tank said.
Indian students contributed $4.9 billion to the Canadian economy in 2021, according to the Canadian Bureau for International Education.
Between April 2022 and March 2023, numbering more than 15,000, Indians formed the largest cohort of global tech industry workers who flocked to Canada, the Technology Councils of North America reported.
The demand for Indian talent in STEM, IT, education, healthcare and accounting sectors have grown by leaps and bounds in Canada with the country not only relaxing its immigration policies but also giving open work permits to H1-B visa holders from the US.
Indians, who account for nearly 75 per cent of H1-B visa holders in the US, are the major beneficiaries of this scheme.
In the last 10 years, India has become the leading source of immigration in Canada with more than 118,000 Indians granted "permanent resident", or PR, status last year, which was 27 per cent of total PRs issued.
While most of these Indians are seen across the length and breadth of the country, a large population is still concentrated, and continues to choose Ontario and British Columbia provinces as their home.
Among Canadian provinces, Ontario is most popular among Indians, with more than 55 per cent of the community finding a home in the region that includes cities like Toronto, Ottawa, Waterloo, and Brampton, among others.
Toronto, Canada's largest city and Ontario's capital, is home to almost 600,000 Indo-Canadians.
After Ontario, nearly 22 per cent of Indians are spread across British Columbia cities of Vancouver, Surrey, Kelowna, Victoria, etc, and 10 per cent of them are found in Alberta, followed by Manitoba, Quebec, Saskatchewan and Nova Scotia.
According to the 2021 census, the proportion of Canada's population who reported being Muslim, Hindu and Sikh more than doubled in 20 years.
From 2001 to 2021, these shares rose from 2.0 per cent to 4.9 per cent  for Muslims, from 1.0 per cent to 2.3 per cent for Hindus and from 0.9 per cent to 2.1 per cent for Sikhs.
Hinduism is the third-largest religion in Canada, and as of 2021, there were over 828,000 Canadians of the Hindu faith. With 771,790 people, Canada's Sikh population is the largest in the world outside of India.