Campus placement drive at SBS Technical Campus
Six students selected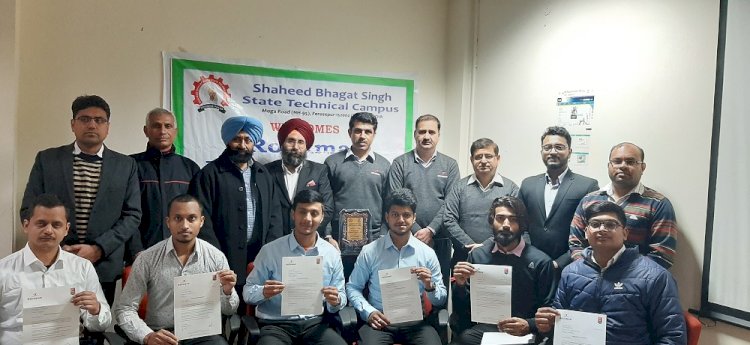 Ferozepur: Rockman Industries, formerly Rockman Cycles limited, a leading auto components manufacturer conducted Campus Placement Drive for recruitment of B. Tech. Mechanical Engg students graduating in 2020 as "Graduate Engineer Trainees" at Shaheed Bhagat Singh State Technical Campus. The company offered package at 2.40 Lacs per annum.
Company officials visited the Campus from Rockman Industries, Ltd.The recruitment process comprised of four stages PPT Round, Mental Aptitude Test, Group Discussion Round and Personal Interview round.
Six students were finally selected as GET's in this recruitment drive namely Abhishek Byahut, Anmol Ratan, Anuj Kumar, Himanshu Mishra, Alok Kumar Yadav and Daljeet Singh.Dr. T.S. Sidhu, Director congratulated all six selected students and TPO Dr. Gazal Preet Arneja , Mr. Inderjeet Singh Gill  ATPO and Dr. Kamal Khanna ATPO. 
During the placement drive Er. Sukhwant Singh HOD ME, Dr A K Asati TPI ME, Mr. Balwinder Singh Mohi Campus PRO, Mr. Charles Gill and Mr. Harpinder Pal Singh were present. The Training and Placement Cell presented the token of gratitude to the visiting company officials.