Cake mixing ceremony held in Tri City, preparations for Christmas New Year begins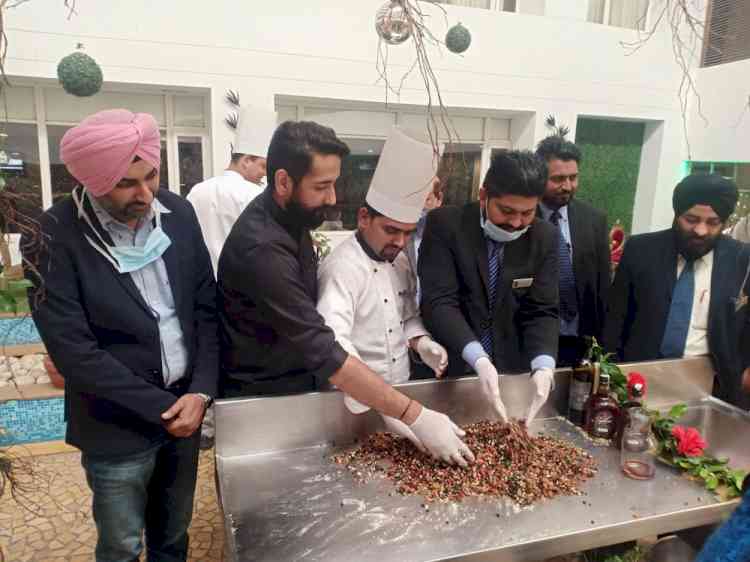 Chandigarh, November 25, 2021: After Corona now Preparations have also started for Christmas and New Year. Cake mixing ceremonies have already started in some hotels.
Cake Ceremony is organized 45 days before Christmas. During this, cashew nut raisins are mixed with other dry fruits and wine and rum. It is kept for 45 days in the form of plum cake or Christmas cake. After that it will be opened on 24th December. Cake Specialist Head Chef Deepak of Hotel Clark Exotica said that the industry also gets an energy from such events. The mixed cakes are fed to the guests on 24th December.
Hotel's GM Maninder Jeet Singh said that it is the time of festivals, there is enthusiasm and gaiety in everyone after Corona, preparations are being made to celebrate Christmas and New Year under the leadership of our MD Dilraj Singh Sohi.
There is a special enthusiasm among women about this ceremony. A guest of the hotel said that she has seen such an event for the first time and it was great to be involved in this ceremony. It is also intended to celebrate Christmas and New Year here.