Cabinet Minister Bharat Bhushan Ashu reviews progress of ongoing development works of MC
Seeks report about Ludhiana city bus service in three days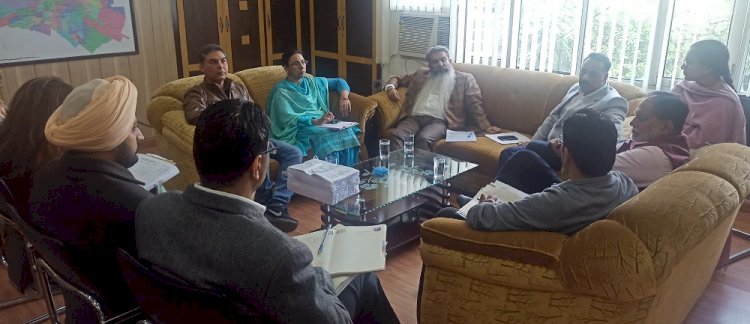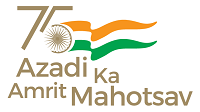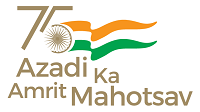 Ludhiana: Punjab Food, Civil Supplies and Consumer Affairs Minister Mr Bharat Bhushan Ashu today reviewed the progress of ongoing development works during a meeting held at MC Zone D office, here. This meeting was also attended by Mayor Mr Balkar Singh Sandhu, MLA Mr Sanjay Talwar, MC Councillor Mrs Mamta Ashu, MC Commissioner Mrs Kanwal Preet Kaur Brar, MC Additional Commissioner Mr Sanyam Aggarwal, MC Additional Commissioner Mr Rishi Pal Singh, Zonal Commissioners Mr Navraj Singh Brar, Mr Kulpreet Singh, Mrs Swati Tiwana and Mr Neeraj Jain.
During the meeting, Mr Ashu directed the officials to intensify the Ludhiana City Bus Service in a much effective manner at the earliest in the interest of city residents and submit a detailed action plan in this regard within next three days. He said that due to ongoing development works in the city, the residents are facing problems in some areas and with the start of Ludhiana City Bus Service, this problem would be checked to a large extent.
He also stressed on the need to start "e-governance" system in the Municipal Corporation Ludhiana as it would bring transparency in the working of the civic body. He directed the a detailed action should be prepared in this regard, implement it and give a presentation in the MC General House meeting in next three months time. Mr Ashu also asked the officials to intensify recovery so that the financial position of the MC should be made better. Besides, he also directed the building branch officials to intensify strict action against people constructing commercial buildings in residential areas.
Mr Bharat Bhushan Ashu directed all Zonal Commissioners to personally supervise the ongoing development works in their respective zones and also keep elected representatives in loop regarding it. He directed the MC should ask A2Z Company to ensure that they implement the solid waste management plan in its true spirit. He also directed that MC should take up this matter strictly with A2Z company and that no laxity towards it would be tolerated.
The Cabinet Minister directed the MC officials that they should ensure that cleanliness is maintained in all parts of the city and patch work should be carried out on roads wherever its required. He also said that if potholes have developed on the road or is damaged within the time frame, then responsibility of the contractor should be fixed and he should be asked to repair it immediately. He made it clear that he would not let any person to compromise on the quality of work carried out. He asked the MC Commissioner to fix responsibility of the officials when it comes to carrying out development works in public interest.
Showing resentment over lack of coordination amongst MC officials, he directed that all development works should be completed within the set deadline. He said that he would again review all these projects next month.