Bulk-Buying platform B2Badda adopts Hybrid Model; Set to Ride Retail Boom post GST
Author(s): City Air NewsB2Badda team at the offline Experience Zone. e-Distribution giant for SMEs, B2B and General Trade business that introduced the ease of online distribution to the archaic system of the offline distribution network...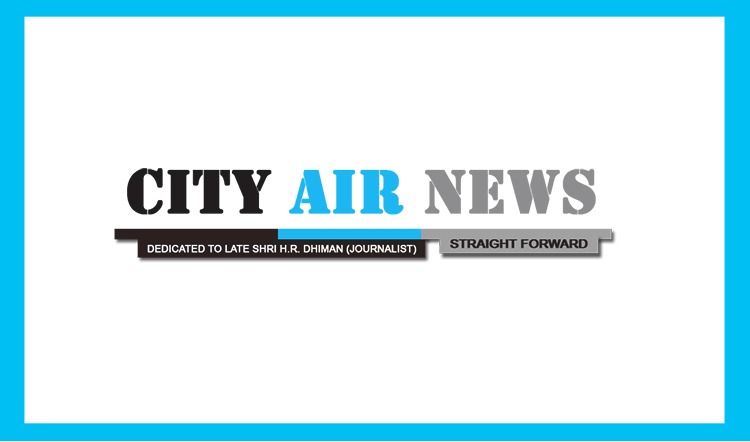 e-Distribution giant for SMEs, B2B and General Trade business that introduced the ease of online distribution to the archaic system of the offline distribution network is set to open 15 experience stores in all the major metros. The stores will be located in the wholesale markets of various cities.
India's Business to Business (B2B) e-commerce market is expected to reach US$ 700 billion by 2020. Online retail is expected to be at par with the physical stores in the next five years. In view of the huge potential and a sudden surge of demand expected post GST implementation, the bulk buying and selling startup – B2Badda – is gearing up to capture the biggest share of the pie.
"We are working to create a hybrid model of online and offline presence and plan to set up offline touch points in 15 major metros of India. With these experience stores, we intend to engage with the retailers and educate them of the benefits of online bulk-buying through B2Badda," says the founder, Yogesh Bhatia.
With the opening of its first Experience Zone in Karol Bagh, Gaffar market of Delhi on June 20, Yogesh Bhatia revealed that similar stores will open doors in Mumbai and Jaipur this month itself. The stores are located in Asharfi market and Raiser Bazar, the wholesale markets of the respective cities. First three experience zones will be followed by twelve more stores in Bangalore (SP Road), Chennai (Richi Street), Hyderabad (Koti Market), Cochin (Penta Menka), Ludhiyana (Gur Mandi), Bhopal, Lucknow (Ganj Bazar), Kolkata (Chandni Market), Vijaywada, Raipur and Patna.
India's Retail Market
According to a report by IBEF, India's retail market is expected to nearly double to US$ 1 trillion by 2020 from US$ 600 billion in 2015, driven by income growth, urbanisation and attitudinal shifts. While the overall retail market is expected to grow at 12 per cent per annum, modern trade would expand twice as fast at 20 per cent per annum and traditional trade at 10 per cent.
India is expected to become the world's fastest growing e-commerce market, driven by robust investment in the sector and rapid increase in the number of internet users. Various agencies have high expectations about growth of Indian e-commerce markets. Indian e-commerce sales are expected to reach US$ 120 billion by 2020 from US$ 30 billion in FY2016.
Further, India's e-commerce market is expected to reach US$ 220 billion in terms of gross merchandise value (GMV) and 530 million shoppers by 2025, led by faster speeds on reliable telecom networks, faster adoption of online services and better variety as well as convenience.
B2Badda Business Model
Through its app and online platform, B2Badda gives its buyers a respite from door to door price checks, never-ending negotiations, delays and many other hassles of offline distribution. The user-friendly website and mobile app of B2Badda.com is a ray of hope in making the B2B business dealings much more efficient, transparent and organised.
The brands, sellers and buyers can easily manage their dashboard panel on their own. That saves a lot of time that is otherwise wasted in repeated inventory, pricing, product uploads, etc. B2Badda.com's major focus areas are retailers, SMEs, B2B and GT. The platform's reach will very soon be deeper, much more comprehensive and detailed as compared to the traditional network.
Headquartered in Gurgaon, B2Badda offers a choice of huge product range in multiple categories including - mobiles & tablets, kitchen & home appliances, home furnishings, accessories, electronics & IT products. The platform offers its buyers to get the best deals from more than 255 brands selling more than 7000 products through the platform.
Since its launch in January 2017, B2Badda.com has experienced explosive growth, becoming the largest B2B platform in its segment in India. With more than 35,000 buyers already registered with the platform, the StartUp targets to have more than 50,000 registered buyers by the end of June 2017. B2Badda.com is the only digitally native e-Distribution platform that has garnered such a huge buyer and seller base.