Brooke India conducts investigative study on illegal Donkey Hide Trade in India
The BI has now shared this Study report with the Commissioner, Animal Husbandry Dairying Department, GoI for necessary action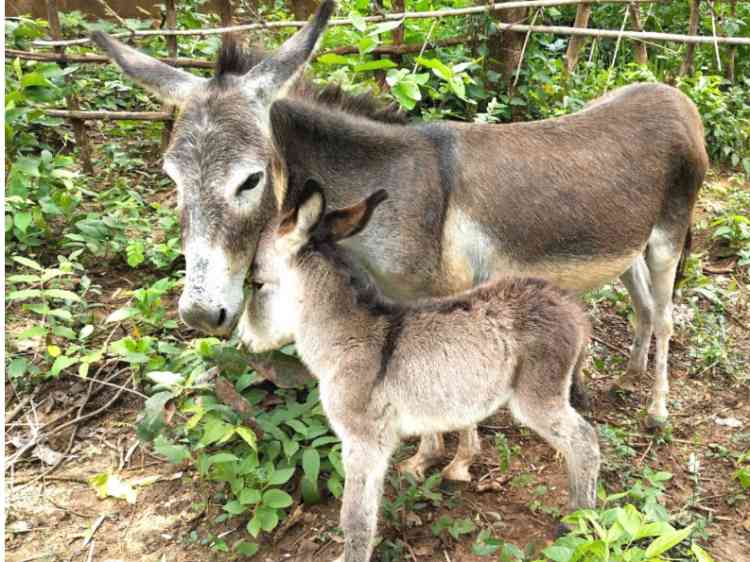 Ludhiana, December 18, 2021: The Brooke India, the India chapter of the United Kingdom-based international equine charity Boorke, has got a detailed Investigative Study conducted on the Donkey Hide Trade (DHT) going on illegally in India. The Study, titled as "The Hidden Hide" has been conducted by Sharat K Verma, an international journalist from India.
The trigger for this Investigative Study, commissioned by Brooke, was a drastic decrease in the donkey population across the country. From the 2012 Livestock Census until the latest Livestock Census of 2019, the donkey population has decreased by 61.23 per cent.
China is directly and indirectly to blame for the fall in the donkey population not only in India but across the globe as donkey hide (skin) is used for manufacturing Ejiao, a traditional Chinese medicine. Ejiao is donkey hide gelatin or ass-hide glue obtained from the skin of a donkey by soaking and stewing. Ejiao is an ingredient to treat different types of illness such as bleeding, dizziness, insomnia and dry cough. It is also a health fad, believed to prolong life, increase sex drive and maintain beauty, and has seen an explosion in demand for China's rising middle class. Several previous studies, conducted in several countries, categorically mention that the soaring demand for donkey hides in China for Ejiao has left the global donkey population in crisis.
Alarmed by the trigger of a drastic decrease in the donkey population in India, Brooke India (BI) planned to conduct an investigative undercover study. Over a decade, India has faced a drastic fall in the donkey population, which brings to light a possible existence of illegal DHT, but its scale and modus operandi were not known. This Investigative Study is based on the hypothesis that an illegal DHT exists in India.
The BI widely advertised through leading media organizations inviting applications from journalists across the country to conduct this study. After thoroughly screening and intensely interviewing India's several senior journalists at lengthy and brainstorming interviews, the BI selected Sharat K Verma, a seasoned journalist with a long experience of working with leading news organizations of India and the Middle East. Currently, he is the Editor of the Delhi edition of the First India newspaper.
The study has established that DHT is going on illegally in India and illegal export of live donkeys, their hide, and meat is taking place across borders via easily accessible routes. The investigator collected substantial anecdotal evidence on the video camera to conclude that DHT is taking place in the country undetected.
The BI has now shared this Study report with the Commissioner, Animal Husbandry Dairying Department, Government of India for necessary action.