Brooke India (BI) media workshop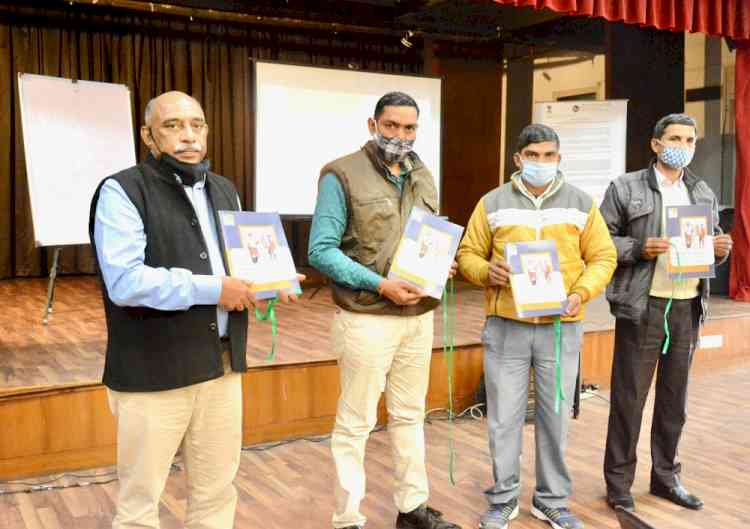 New Delhi: A media sensitisation workshop highlighting the critical role of working donkeys/mules/horses in the lives of marginalised communities was held on Feb 23, 2021 in New Delhi.
In the inaugural session of the workshop Brooke India accentuated the fact that the contribution of working equines to the economy is generally understated and rarely considered newsworthy. Despite the dwindling numbers (0.55 million), working equines serve as a major source of livelihood for many marginalised urban and rural communities. These animals are employed in a wide range of sectors such as brick kilns, construction, tourism, agriculture and transportation of goods and people. These equines enable their owners to earn money, educate their children, accrue savings and provide a critical support system to equine owning communities. Yet, the country's Animal husbandry policies are generally formulated to favour production livestock.
It was also highlighted how BI has integrated animal welfare science with human development methodology and successfully achieved its purpose by developing participatory methods and tools specifically for this purpose. This programmatic approach has resulted in the identification and refinement of an animal-centred, group-based process in which the community itself identifies the signs of positive and negative animal welfare. Thus improving the overall animal welfare and building resilient communities. 
This was followed by an interesting session which focussed on breaking the stereotypes regarding donkey and establishing them as intelligent creature. To add a scientific perspective on the issue, Dr Nidhish Bhardwaj, Head of Animal Welfare & Health, BI highlighted the importance of the five domains animal welfare framework and explained donkey behaviour pattern.
Ms Jot Prakash Kaur, Head of External Affairs & Communication BI brought to everyone's attention the drastic changes in equine population. The total population of Horses, Ponies, Mules & Donkeys has decreased by 51.9% over previous Livestock Census (2012). 
The most disturbing decline was in the donkey's population. The total population of donkeys in India is 1.2 Lakhs as per Livestock Census 2019, which is a decrease by 61.23% from the last census held in 2012. This is a cause of serious concern and could be linked with the emerging demand of donkey hide in Chinese markets for the production of "Ejiao" which is extracted from the donkey hide and used in Traditional Chinese medicines. This horrendous and humungous greed demand for Ejiao has already decimated a large portion of the world's donkey population. It was felt that this situation warranted further investigation in the Indian context of it's diminishing donkey population.
In the post lunch session, The Brooke's Global Senior Media Officer, Jamie Whear joined the workshop and shared Brooke's global media outreach approach and put the spotlight on important global media campaigns especially that focussing on banning the the global donkey hide trade. 
Journalists, freelancers with interest in rural development, environmental issues and animal welfare organisation and three equine owners from Baghpat, Muzzafarnagar and Muradnagar participated in the workshop. /Sharat K Verma/Ludhiana)