Brilliance World School Panchkula starts learning through video conference
Children are utilising virtual learning opportunity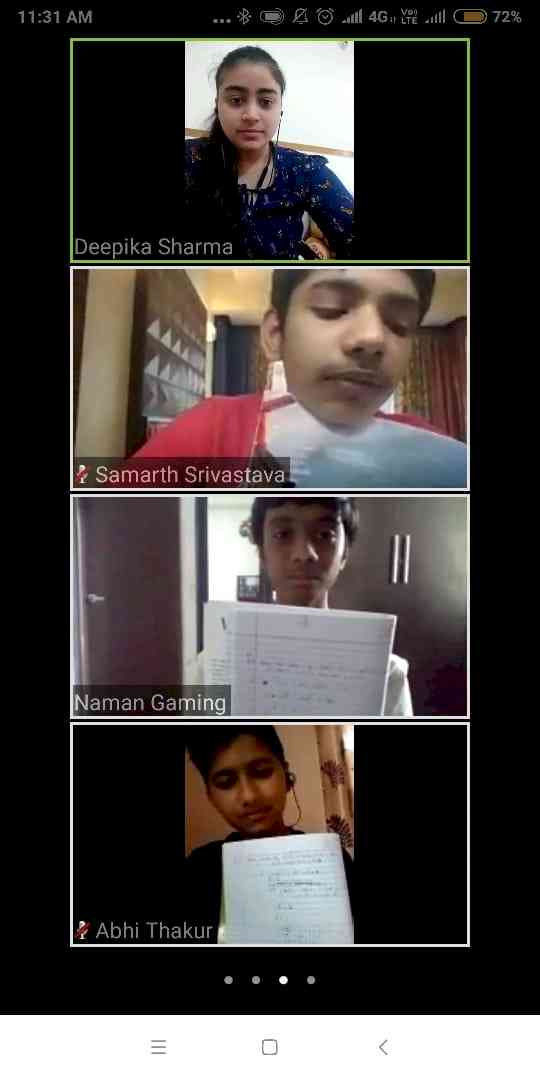 Panchkula: The lockdown period is being productively utilized by the Team Brilliance, as it's teachers are guiding the Montessori to Grade- XII  students through video conferencing, creating an interactive learning environment.
Children are utilising virtual learning opportunity and enjoying the virtual company of their friends after a long gap.
Teachers are following the same method as in a real class room system. They are explaining live, giving written materials and also checking the assignments. Even the toddlers are establishing their bonding with the teachers.
"Althogh the process is tricky and requires extra ordinary effort on the part of my team, we have been connected throughout and are devoting a lot of extra time and efforts to make this enjoyable learning experience for our students," said
Niranjana Chatterjee, principal of the school.  
"The sessions are well planned and properly executed. I am glad that students are now busy with something productive and they look forward for the sessions," said Kriti Seth, the mother of Ayesha of Grade-I.
"In this lockdown period, learning through video conferencing is a saver for me as a parent. All my mornings, my thoughts were engrossed in how to make my child study. I used to struggle. Now, we have the content and knowledge of the academic syllabus. The children can pursue the same smoothly," says mother of Myra Aggarwal of Mont- II.