Brevity is the soul of short stories: Prof Pankaj Malvia
Addresses budding story writers of the Department of Urdu at PU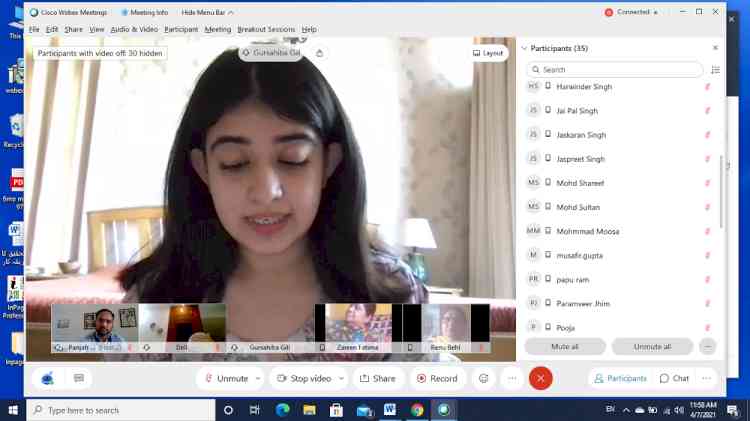 Chandigarh: "Brevity is the soul of short stories," said Prof. Pankaj Malvia of the Department of Russian languages, Panjab University, Chandigarh, while addressing budding story writers of the Department of Urdu here today.
Speaking at the first ever online story telling contest organized by the Urdu Department, Prof. Malvia explained that a short story always looked life as a complete whole.
Prof. Malvia said that being a keen observer of men and their manners surrounding  him, a story writer always tried be very close to the real facts of life.  "A reader always sees a bit of himself or herself in a short story and is always moved by its contents touching his or her sentiments" he added.
Earlier, Dr. Renu Behl, a noted short story writer while addressing the participants said a story should touch the heart and mind of readers.
While proposing the note of thanks Dr. Ali Abbas said that human life had intimate relationship with literature especially with short stories.
In all there were 19 participants.  Mrs. Gursahiba Gill, Mr. Ashish Puri and Mr. Jaskaran Singh got the first, second and third prize respectively.