Breathtaking performance by Sitar Maestro Pt. Neeladri Kumar
Author(s): City Air NewsSitar Maestro Pt. Neeladri Kumar seen performing at Shilpakala Vedika. Hyderabad, June 25, 2017: The three month long India's longest performing Arts Festival, the 5th edition of "Hyderabad Arts Festival" has been...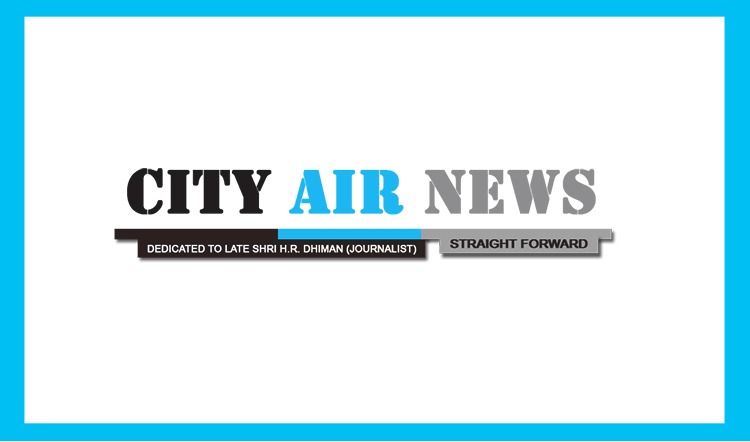 Hyderabad, June 25, 2017: The three month long India's longest performing Arts Festival, the 5th edition of "Hyderabad Arts Festival" has been going on strong by each passing week.
On this Saturday night, a breathtaking performance by the Sitar Maestro Pt. Neeladri Kumar, a global icon and the 5th generation Sitar Player held at Shilpakalavedika in Madhapur.
The artists of the Sitar Recital include Satyajit Talwalkar on Tabla, Gino Banks on Percussions, Prince Mulla on Key Boards and Neeladri Kumar on Sitar.
From melodies to foot-tapping tunes, he was an unconventional sitar player who played Hindustani classical with equal ease as he played fusion. His in-depth understanding of the art, made him innovate the traditional instrument Sitar and introduce his own version of sitar i.e. Zitar.
Sitar Recital by Pt. Neeladri Kumar was a great hit with his 1500 plus fans in Hyderabad who witnessed his live performance organized as part of the Festival.
He is the inventor of Zitar, the electric sitar. Zitar is a unique instrument which is a modification of sitar and guitar. He is a rare instrumentalist known for his agile finger work. He has given several tracks in films such as Dhoom 2 and Omkara and others. He started his journey as a musician with Tabla and then moved on to Sitar.
He worked with directors like Laxmikant- Pyarelal, Jonas Hellborg, V.Selvaganesh, John McLaughlin, A. R. Rehman, Pritam and many more. Niladri Kumar discography includes Zitar, Priority, Faith, Chillout Forever, Dharohar, Sitar Gaze, Dhoom 2- Crazy Kiya Re, Gangster- Na Jaane Koi and many more.
The son and disciple of sitar maestro Pandit Kartick Kumar — the senior most disciple of Pandit Ravi Shankar — Niladri started learning music from him when he was four years old and gave his first performance at the age of six. The music has been part of his life and has been in his family all through his life. That is why he claims himself the fifth generation Sitar player.
HAF is being organized for the past four seasons to celebrate the spirit of Hyderabad. The fifth edition is back with bang with line of up many promising performances.
The festival which took birth in 2012 as a result of a trio - a Hyderabadi, a Keralite and a Tamilian, for the love of the city has become India's longest performing arts festival now. And has become a name to reckon in the industry.
This year too like in the past, the organizers -- A.V. Ramakrishna from Hyderabad, C.S. Manoj from Kerala and Capt. Anand from Chennai, who made Hyderabad their home - lined up impressive non ticketed events to be held at different venues across the city for next three months.
HAF is a part of the Happening Hyderabad initiative of the Telangana government and has support from the Government of Telangana and many other organizations.
Hyderabad has a 400 years of rich cultural heritage. It has been projected as the Global City. It played host to many luminaries like Bill Clinton, George Bush, Kofi Annan, Bill Gates and many others. HAF wants to contribute to this aspect by organizing good events in its annual festival that runs for 3 long months every year.
The events Calendar of HAF Season 5 for the rest of the festival is as follows:
Stand up comedy by YOGI & Bear – 01st July 2017
Comedy to the core from down south
When everyone thought that the culture of theatre and stand up comedy is fading, it is this bunch of crazy, creative and gutsy group of youngsters who made it loud and clear that theatre can never die. With performances across all cities, Evam has not only brought a modern flavor to theatre but also set an example for all aspiring artists to pursue their passion and assured that every talent has platform.
Porous Earth Dance Ballet – 08th July 2017
Rhythmic movements interweaved with classic poetry
'Porous Earth - The Journey of A River', is a thematic dance production choreographed by Guru Hemamalini Arni. This dance presentation is based on an English poem by the same name written by Tejdeep Kaur Menon, IPS. Porous Earth is portrayed through contemporary Bharatanatyam and addresses various compelling issues of the society like water pollution and women empowerment through its narrative.
Masala Coffee Band - 15th July 2017
High energy band blending Indian folk, pop & rock.
Masala Coffee is a young and energetic band that performs foot tapping numbers in the genres of Indian folk, pop and rock. Masala Coffee burst into the independent music scene with its eclectic mix of songs. The band has dished out songs of all genres – ranging from rock to melody.
Flute recital by Pt. Hariprasad Chaurasia – 22nd July 2017
A soul stirring journey in flute by the master himself
This legendary artist needs no introduction. He has enthralled the global audience and is known for his soul-stirring renditions of Hindustani rags and breathtaking fusion. Born in Allahabad, Pandit Hariprasad Chaurasia, the Indian Classical flutist has been the torch bearer for this art since ages. His contribution to this fine art has inspired many and recognizing his contribution he has been conferred with an array of awards that include Padma Bhushan, Padma Vibhushan and many more.