Book on Fruit Science released
The book is edited by Prof. (Dr) J. S. Bal, M.Sc. Ph. D. (Hort.) F. H. S. I. Professor of Horticulture (Rtd}, Punjab Agricultural University, Ludhiana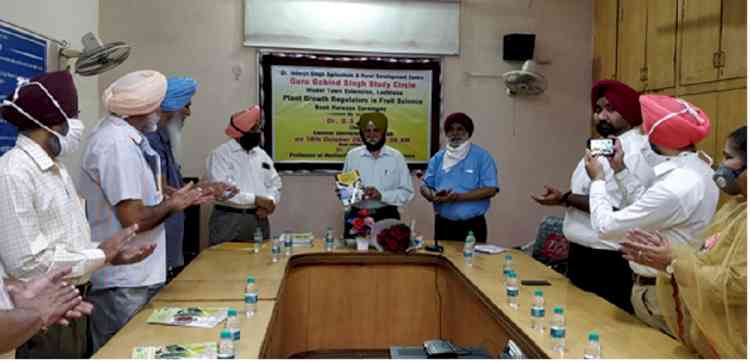 Ludhiana: A book entitled 'Plant Growth Regulators in Fruit Science' is released by Dr. S. S. Johl, Chancellor Central University of Punjab on 10th October 2020 at Dr. Inderjit Singh Agriculture & Rural Development Centre, Guru Gobind Singh Study Centre, Model Town Extension, Ludhiana. The book is edited by Prof. (Dr) J. S. Bal, M.Sc. Ph. D. (Hort.) F. H. S. I. Professor of Horticulture (Rtd}, Punjab Agricultural University, Ludhiana. While introducing about the book, Dr. Bal informed that plant growth regulators are used for various purposes in different horticultural aspects from plant propagation to post-harvest enhancement life of fruits and plant defense system. Horticulture is facing certain challenges for successful fruit growing due to climate change and various other cultural and production related problems. The cultivation of fruit crops can play major role in crop diversification plan. This aspect needs special attention and care, only then it can result profitable fruit growing. Dr. Bal told that the comprehensive information on various aspects of plant growth regulators use in fruit crops is compiled in the form of a book into 6 sections viz i) PGR in history and nomenclature, mechanism and preparation of solutions ii) PGR in seed germination & dormancy, propagation and biotechnology iii) PGR in flowering, flower & fruit thinning and fruit setting iv) PGR in parthenocarpy, fruit drop & abscission and breeding v) PGR in fruit quality, maturity & ripening and post-harvest life of fruits and vi) PGR in fruit plant defense and apple fruit crop. The book will be highly useful to UG/PG students in horticulture and plant physiology, growers, nurserymen and extension specialists. 

Prof. (Dr) J. S. Bal joined PAU Ludhiana as Research Associate (Hort.) in Sept. 1977, Assistant Professor Horticulture in April 1980 and elevated to the position of Professor of Horticulture in 2001. Dr Bal served as Head, Department of Horticulture, PAU in 2009. Dr. Bal has already authored/edited 10 books on horticulture and taught 528 credit hours to UG/PG students in the University. He has also contributed 24 book chapters and compiled 7 practical manuals in horticulture for students and guided 97 M.Sc. / Ph.D. students (19 as major & 78 as minor advisor). He has published 160 research papers, 39 symposium papers, 118 technical articles and developed 3 ber and 3 guava varieties/rootstocks for fruit growers. 

Dr Bal is instrumental in revival of 440 years old historic ber trees in the premises of Golden Temple, Amritsar after putting 20 years of consistent efforts. He was awarded 'Shri Hans Raj Pahwa Award' 1998 by Punjab Agricultural University; The Best Citizen of India Award" 2006 by IPH New Delhi and 'Shri G.L.Chadha Memorial Gold Medal in 2004 & 'Fellowship' in 2018 by The Horticultural Society of India.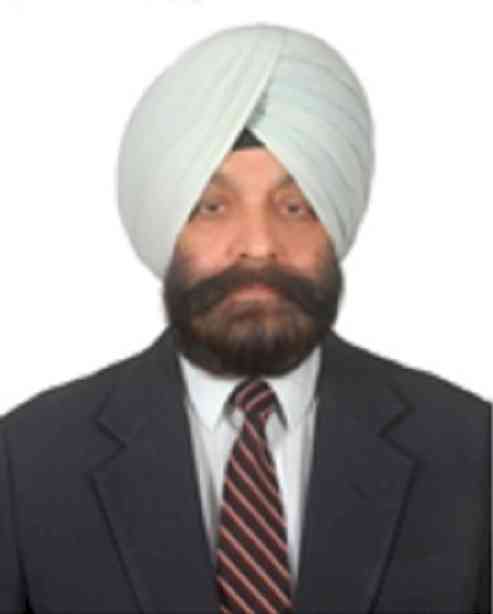 Prof. (Dr) J. S. Bal.