Blue Dart's 'Rakhi Express' offer celebrates bond of love
Introduces special offers for all COVID-19 warriors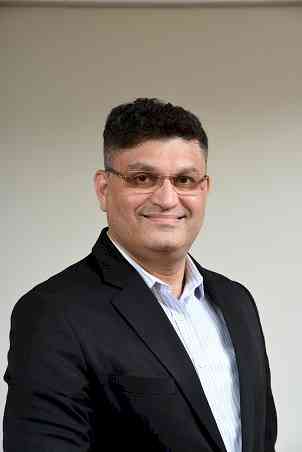 Ketan Kulkarni, CMO & Head- Business Development, Blue Dart.


Hyderabad: Blue Dart, India's leading logistics service provider and part of Deutsche Post DHL Group (DPDHL) takes its Group credo of 'Connecting People, Improving Lives' further by launching its Rakhi Express offer. The offer, while allowing individuals to connect with their loved ones across the world, aims to appreciate and give thanks to the nation's COVID-19 warriors who continue to work to protect every Indian citizen.
 
The offer provides all COVID-19 warriors, sending or receiving a Rakhi shipment, a special discounted price of INR 200. Customers sending their rakhi shipments to their siblings and loved ones domestically are offered a special discounted price of INR 250 on shipments weighing up to 0.5 kg. Blue Dart understands that loved ones sometimes may reside abroad and therefore, for all international Rakhi shipments, customers can avail a discount of up to 50% on Basic Freight for shipments weighing between 0.5 Kg to 2.5 Kg, 5kg, 10kg, 15kg and 20kg with Time Definite Express Delivery. The offer period runs from July 26th, 2021, to August 23rd, 2021. 
 
The Express Logistics provider is also organizing an exciting 'Slogan Contest' at its outlets exclusively for customers booking domestic Rakhi shipments. Customers can fill a form and complete a simple slogan: "Our Family Loves Blue Dart's Rakhi Express because….". 10 of the most innovative responses stand a chance to win Smartphones!
Ketan Kulkarni, CMO and Head – Business Development, Blue Dart, says, "The world continues to fight its battle against COVID-19 and its many emerging variants. This year too, the nation will celebrate the festive occasion of Rakshabandhan with strict social distancing norms. The festive seasons' pomp and grandeur is dialed down as each of us do our part in helping rid the nation of COVID-19. During this challenging time, Blue Dart, stands true to its foundation pillar of Customer Centricity and continues to go the extra mile to bring its customers and their loved ones, closer together, even if they are miles apart – We Move So Your World Can Move."
 
He further adds, "Leveraging our market differentiators – our tech-based solutions, our Boeing 757-200 Freighters as well as our colleagues working hard across our HUBs, offices, service centers and our frontliner/pilot colleagues, we aim to deliver our customers' shipment, on time, every time. We understand the importance and the meaning behind sending a rakhi shipment/gift and therefore whether the shipment contains a Rakhi and a note or it contains a large gift, we will ensure it reaches your loved ones in perfect condition and well within time and therefore, If it's Important, #BlueDartIT."