BLS International registers another strengthened quarter (Q2FY18) with exponential growth over Q2 FY17 as well as H1 FY18 over H1 FY17
Author(s): City Air NewsNew Delhi, November 10, 2017: BLS International Services Limited (BLS), a specialist services provider of Visa, Passport, Attestation and Citizen Services to the Governments and diplomatic missions across the world,...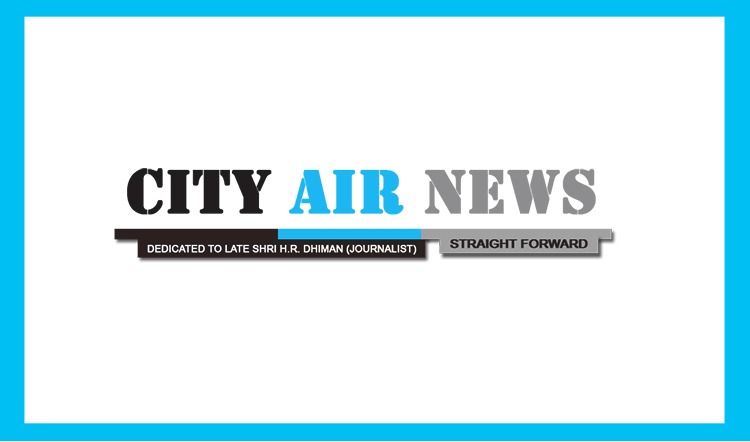 New Delhi, November 10, 2017: BLS International Services Limited (BLS), a specialist services provider of Visa, Passport, Attestation and Citizen Services to the Governments and diplomatic missions across the world, declared its financial results today for the second quarter ended 30th September, 2017.
The company reported Net Profit of Rs 26.79 crore for Q2 FY18, up by 197%, as compared to Rs. 9.02 crore in the corresponding quarter of last fiscal. The company's Q2 FY18 PAT margin stood at a robust 14.36%, as compared to 5.9% in Q2 FY17.
Total Income for the quarter ended September 2017 stood at Rs 186.55 crore, up by 21%, as compared to Rs 153.57 crore in the same period last year. The company's earnings before Interest, Tax, Depreciation and Amortization (EBITDA) in Q2 FY18 stood at Rs. 43.34 crore, up by 249% as compared to Q2 FY17 which stood at Rs 12.41 crore. Its EBITDA margin improved from 8.08% in Q2 FY17 to 23.23% in Q2 FY18.
Earnings per share (EPS) for the quarter ended Q2 FY18 stood at Rs. 2.62, as compared with Rs. 0.88 (adjusted for 10:1 split) for the quarter ended Q2 FY17.
Commenting on the financial performance of the company Mr. Shikhar Aggarwal, Joint Managing Director, BLS International Services Limited said, "The performance of Q2 FY18 has been remarkable for us owing to the timely and quality deliverables of our contracts in domestic and international market. Being the face of government across the globe and providing best-in-class services coupled with remarkable results are a reflection of the pace at which the company is growing that is likely to continue for the next quarters as well. We have set newer benchmarks for service delivery with swift rollouts and excellence in execution of all our contracts with Governments and Diplomatic Missions across the world."
He further added, "BLS supports the consular framework with streamlined processes and work flows. We have the necessary skilled human resources along with technical and financial capabilities to deliver efficient and optimal outsourcing solutions. Moreover, to ensure highly efficient project management, it assigns dedicated teams of skilled and experienced professionals with relevant project management experience for each project."
BLS International signed a new contract this quarter with Embassy of the Islamic Republic of Afghanistan in Saudi Arabia for providing consular services through registration of Afghan citizens. The company will be processing about 200,000 applications through physical application centres and mobile centres for the convenience of Afghan nationals in the region.
The Spain global contract that BLS International bagged in December 2016 has yielded strong results for another quarter in a row. With 6 new centres launched globally in the last quarter, the total count of BLS operated Spain VACs reached 118 which contributed to this quarter.
Since the roll out of the project, the centres have regularly been fortified with wide range of Value Added Services (VAS) for the applicant's convenience. In addition to the existing VAS like SMS, Photocopy, Photo-booth, Form filling, Courier and Premium lounge – six new value added services namely – Flexi hours, Travel Insurance, SIM cards (Telecom), Prime time, Internet kiosk and Mobile biometric services were furthermore introduced at the centres globally.
BLS International has a unique front end and citizen service project - Sewa Kendra in sync with the Digital India vision, which is successfully operating 2147 Sewa Kendras covering 22 districts of Punjab and provides 169 citizen-centric services of the proposed 223 to people working with 22 departments.
During this quarter, BLS was also conferred with two prestigious awards as the 'Best Visa Service Provider' at the 11th edition of 'Today's Traveler Awards 2017' and 'Best Workplace Practices' award at the 7th edition of 'Asia Best CSR Practices Awards 2017'.
Date:
Friday, November 10, 2017