BJP prepares road map for coming polls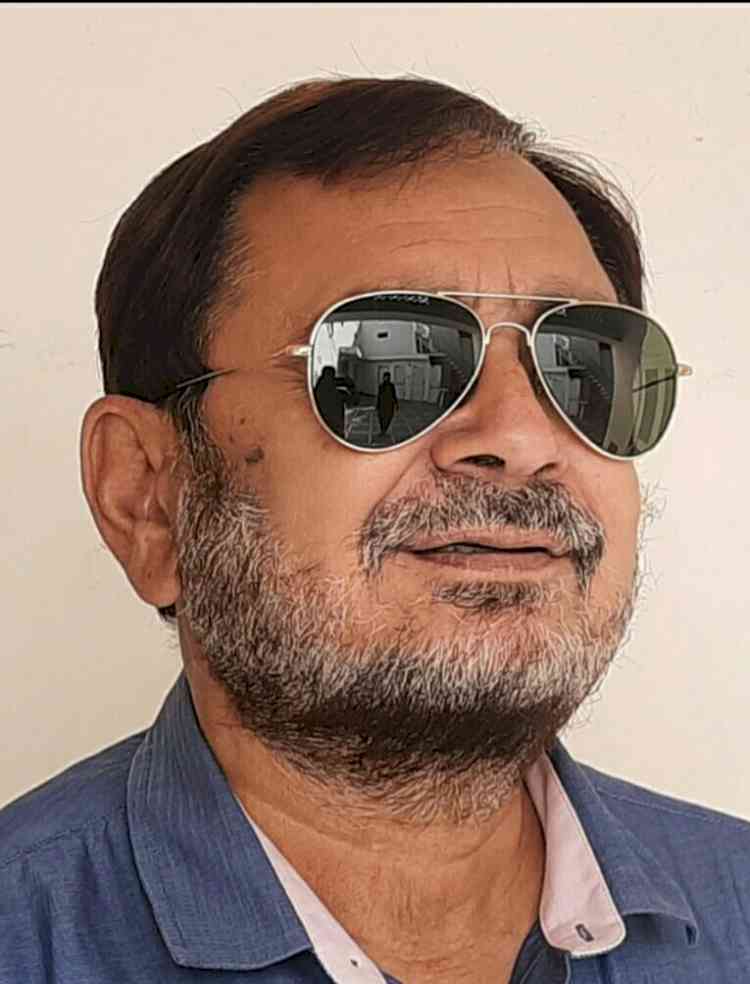 Author.


Bharatiya Janata Party Nation Executive Meeting was held in New Delhi on Jan 16 & Jan 17, 2023. B.J.P. National President Jagat Parkash Nadda tenure was extended up to June 2024. The Roadmap was highlighted in the National Executive Meeting to show its strength in the Nine States where Assembly Elections are to be held in 2023 and Parliament Elections 2024. B.J.P. Senior Leaders focused on direct interaction with the B.J.P. Leaders and Grass root level Workers so that they can highlight the Policies, Programmes of the Narendera Modi Government's to the Masses through participating in Social activities along with Political Activities. Focus on participating in Social Activities should also be on priority. Narendra Modi became Prime Minister of India in 2014 and in 2019 B.J.P. increased its number of Member Parliaments and now B.J.P. is in a mission to win the Parliament Elections to be held in 2024 for the third successive time exceeding the past numbers of M.P.'s. B.J.P. Leaders feel that under the PrimeMinistership of Narendera Modi India's Economy has been strengthened and India is heading towards the category of Developed Countries. Amit Shah known as a Chankaya of B.J.P. is once again active in carrying out meetings and visiting various States to boost the sentiments of the B.J.P. Cadre, where as Jagat Parkash Nadda after getting extension in his tenure as National President has started through mass contact programmes interaction with the B.J.P. Cadre and touring various States. The State Executive Meetings in all the States are in progress throughout the Country to motivate the Cadre to highlight achievements of past Eight and a Half Years to the masses by organizing Mass contact Programmes in their areas. 
ASSEMBLY ELECTIONS OF TRIPURA MEGHALAYA AND NAGALAND ANNOUNCED 
The Election Commission of India has announced Assembly Elections of three States Tripura, Meghalaya, and Nagaland. B.J.P. had started its campaign much earlier and the Leaders hope of better performance of the party in these Assembly Elections, whereas other Political Parties are also hoping of better performance.

CONGRESS IN A JUBILANT MOOD
Congress Leaders are in a jubilant mood that through Bharat Jodo Yatra they have succeeded in motivating the Congress Worker up to Grass root Level. Congress Leaders feel that they have gained in their Vote Bank through Congress Senior Leader Rahul Gandhi Padyatra. Congress leaders feel that the Congress Workers who were demoralized in the past due to declining vote bank, the sentiments of those workers have been accelerated and boosted with this Yatra. Navjot Kaur Sidhu met Rahul Gandhi during Bharat Jodo Yatra in Hoshiarpur clearly indicates that what can be the Navjot Singh Sidhu's next strategy and priority in coming Ddys .
PM'S ROAD SHOW IN DELHI
Prime Minister of India conducted Road show on 16th Jan 2023 in Delhi before the commencement of the B.J.P. National Executive meet. As the road show was a symbolic indication that B.J.P has started its preparations for the coming Assembly and Parliament Elections.   
MANPREET SINGH BADAL's JOINS BJP
Now, Former Minister Punjab Manpreet Singh Badal has joined B.J.P.. The B.J.P. Leaders are of the opinion the by the joining of Manpreet Singh Badal in B.J.P. the Party will be further strengthened. As earlier Senior Congress Leaders Capt Amarinder Singh, Sunil Jakhar have already joined B.J.P. Apart from them many Former Punjab Ministers have joined B.J.P.  The High Command of B.J.P. should also review its decision of bringing back all those B.J.P. Leaders who have resigned from B.J.P. and joined other political parties. The Union Home Ministry and the State Home Ministry have already increased the security of the leaders who have joined B.J.P. and resigned from other political parties, the review of security of senior B.J.P. leaders is the need of time who had remained Ministers and MLAs in the predecessor governments in Punjab. 
BJP DISTRICT EXECUTIVE COMMITTEE OFFICE BEARERS ANNOUNCED 
B.J.P. District Presidents have announced their new teams by including new youth faces in their team. As most of the seasoned politicians names have been missing this time giving opportunity to the youths with new faces. The Jalandhar Parliament By Election, Municipal Corporation Elections and Parliament Elections 2024 are due within a short period. Ignoring the old cadre who has stood firmly with the organization in the past and now being ignored can cost the party dearer in coming elections. Congress Party after winning and forming its government in Himachal Pradesh the sentiments of the Congress cadre in Punjab is also in high spirits. The concept of "Aya Ram Gaya Ram" cannot be ruled out in coming Days in Punjab Political arena as all those desiring tickets for the Municipal Corporation Elections are keeping their all the alternatives open in regard to their future strategy if not allocated party ticket or being denied for respectable post.
AAP'S FOCUS
AAP Leaders are busy in giving final touches to the coming Municipal Corporation Elections which will hold soon in Punjab and are due. Making new wards, changing the numbers of the wards cannot be ruled out in coming days. It is an acid test for AAP in Municipal Corporation Elections and Jalandhar Parliament by Election.
  
VIGIL ON CURRENT POLITICAL SCENARIO IN PUNJAB
Senior Leadership of S.A.D. (B) is keeping strict vigil on the current political scenario and current prevailing situation. In politics all the ends are always open in regard to the changing alliance partners, wait and watch can be the current strategy of the party. 
PUNJAB BJP NATIONAL EXECUTIVE MEET IN AMRITSAR TODAY
Punjab B.J.P. has called State Executive Meeting in Amritsar scheduled on 23rd Jan 2023. Sources reveal that Senior B.J.P. leaders will address in the executive meeting.
Authored by:
Rajat Kumar Mohindru,
Journalist, 
Jalandhar City.