BJP Himachal in-charge Avinash Rai Khanna appreciates Jairam govt
Says Jairam government has done wonderful work for the development of the state and its citizens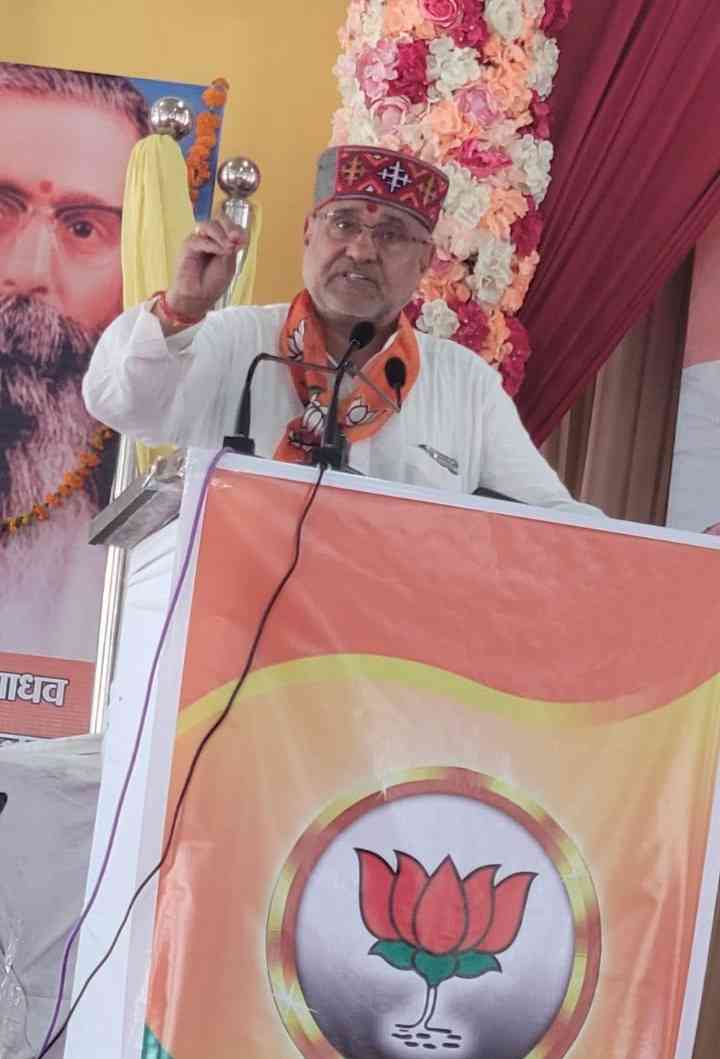 BJP State in charge Avinash Rai Khanna.


Dharamsala, April 29, 2022: BJP State in charge Avinash Rai Khanna while addressing BJP's Kangra-Chamba gram kender sammelan in Shahpur near here on Friday said that in comparison to congress rule in Himachal, the BJP government has done wonderful work for the development of the state and its citizens.
He said, "The last 4 and a half years of Jairam Government has given a boost to the upliftment of all sections of the society. Our government has given water connections to over 8 lac 50 thousand households in this period. The BJP government in the state is doing a fabulous job and the sincere efforts of centre and state government have given excellent results."
He added, "It will now be quite easy to reach Himani Chamunda Temple, which is full of nature's beauty as 6.5-km-long -Chamunda-Himani ropeway  will be constructed at a cost of Rs. 289 crore with the help of the central government. Other rope ways in pipeline  are Palampur Thatri – Chhunja Glacier (13.5km at a cost of Rs 605 crore); Shirgul Mahadev Temple to Chudhar ( District Sirmour) (8 km at a cost of Rs 250 crore); Lunhu – Bandla (District Bilaspur) (3 km at a cost of Rs 150 crore); Bijli Mahadev Temple (District Kullu) (3.2 km at a cost of Rs 200 crore); Bharmour to Bharmani Mata Temple (2.5 km at a cost of Rs. 120 crore); Killar to Sacch Pass (District Chamba) (20.4 km at a cost of Rs 1618 crore)."He said that these projects are now possible as Union Road Transport and Highways Minister Nitin Gadkari and Himachal Pradesh Chief Minister Jai Ram Thakur on Tuesday witnessed the signing of the MoU between the National Highways Logistics Management Limited (NHLML) and the state government for the construction of ropeways in Himachal Pradesh under the ambitious Parvatmala Yojana because of this seven ropeway projects of a total length 57.1 km at a total cost of Rs 3,232 crore will be constructed in the state to boost tourism.
He said our party is growing stronger day by day and this is only because of the efforts of our workers who work day and night to strengthen the party. Workers are the backbone of BJP.
Minister Rakesh Pathania, Sarveen Chaudhary, MP Krishan Kapoor, organisation secretary pavan rana, Rakesh Sharma and umesh dutt were also present on this occasion.