Bipasha Basu grace award show hosted by WeConnectStar Events and Entertainment in Kolkata
After Goa, once again WeConnectStar Events and Entertainment creates ripples in Kolkata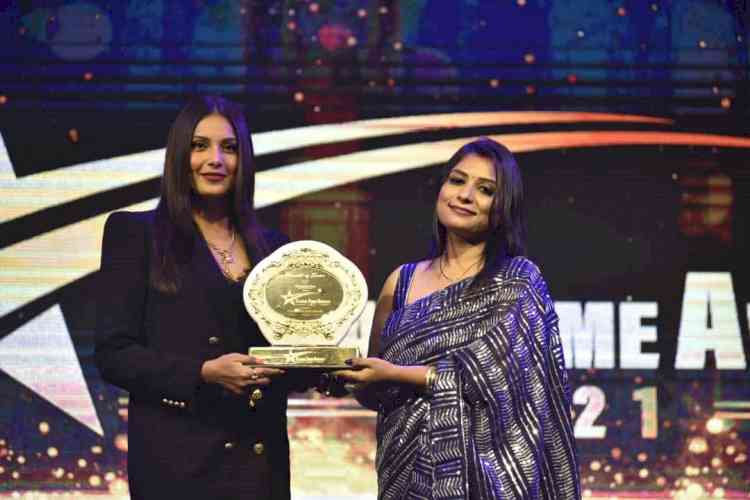 Kolkata, December 18, 2021:  After Goa, once again WeConnectStar Events and Entertainment creates ripples in Kolkata. Global Fame Award 2021 was organized at Hotel Holiday Inn, Kolkata. Dr. Sridev Shastri was present as the chief guest in this award show. Also, stunning and beautiful Bipasha Basu added much needed razzle-dazzle by attended the event.
Bollywood actress Bipasha Basu was present here as the chief guest and felicitated more than 70 awardees with her own hands. An attempt was made in this award show to honour all those who have made their mark in their respective fields in a short span of time.
The organizers of the event, Amrita Roy and Sridhar Verma, told that it was not an easy task to organize such an event in Kolkata, but due to the successful team effort and hard work, this event was possible, while all the awardees were very happy after being honoured at the hands of Bipasha Basu. 
The organizers said that after this they are going to organize their next award show in Mumbai with actress Neha Dhupia. 
Earlier, this team has organized award shows in Goa with Sonu Sood, Madhuri Dixit and Raveena Tandon in Kolkata.