Bindra inaugurates newly constructed Rusa Seminar Hall at Govt.College of Science Education and Research at Jagraon 
He was the chief guest on the occasion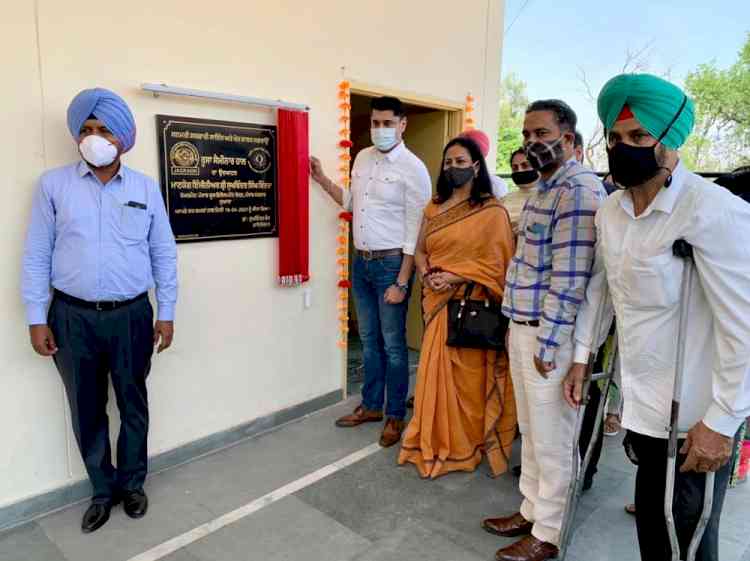 Jagraon (Ludhiana): Govt.College of science education and Research, Jagraon held inaugural ceremony of newly constructed Rusa seminar hall in the first session today.  Sukhwinder Singh Bindra, chairman, Punjab youth development Board, was the chief guest on the occasion. 
He was accorded a warm welcome by the college director, Dr. Sukhwinder kaur. She read the report of the college and highlighted the achievements of the college to the chief guest. 
In his Sukhwinder Singh Bindra said that youth is the real asset of any country and they need proper training and guidance from the mentors. The country can develop only if the youth is active, versatile and follows the right path in life. 
During the second session, Dr. Himanshu Mishra, the renowned ayurvedic practitioner graced the occasion and organized medical camp. He exhorted that ayurveda is the best ancient health system which he is trying to make global. He also conducted Pulse Diagnosis and Diagnosed the pulse of all the staff members and give them useful health tips.