Bhangra team of Lyallpur Khalsa College perform excellently in 'Thailand International Folklore Festival 2020'
Bhangra won overall trophy and 2100 US dollars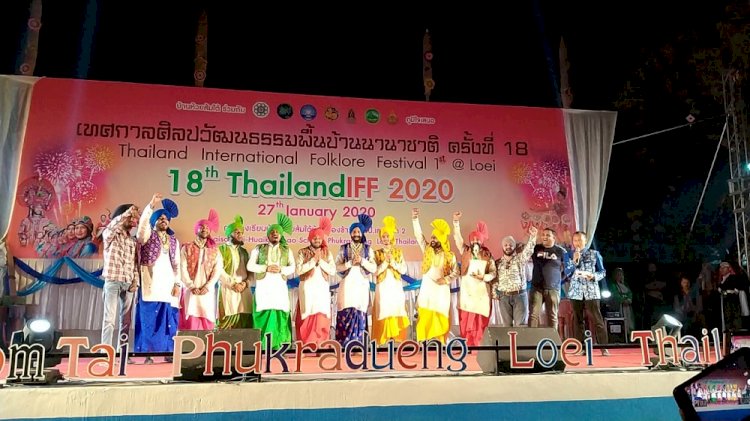 Jalandhar: The Bhangra team of Lyallpur Khalsa College performed excellently in the 'Thailand International Folklore Festival 2020' with a vivacious display of the folk dance Bhangra. 
College Principal Dr Gurpinder Singh Samra informed that the bhangra won the overall trophy and 2100 American dollar as the prize money and congratulated the college bhangra team on this feat along with team in charge Prof Palwinder Singh whilst also adding that the bhangra team of the college won 4 awards in total including the Best Procession Parade, Best Dress Up and Best Integration Award. 
Dr Samra also recalled the bhangra team's victorious run in the overall trophy of Guru Nanak Dev University, Amritsar with tireless efforts over the same period. Talented artists namely, Jasonpreet Singh, Gurpal Singh, Inderjeet Taggar, Sanpreet Singh, Paramveer Singh, Rakesh Inder Singh and Ramneet Singh performed to their optimum levels during the competition.