The Bespoke Easter School on the theme `Revisit India' running at Panjab University from April 2-13
Author(s): City Air News Chandigarh, April 7, 2018: The Bespoke Easter School on the theme `Revisit India' is running.....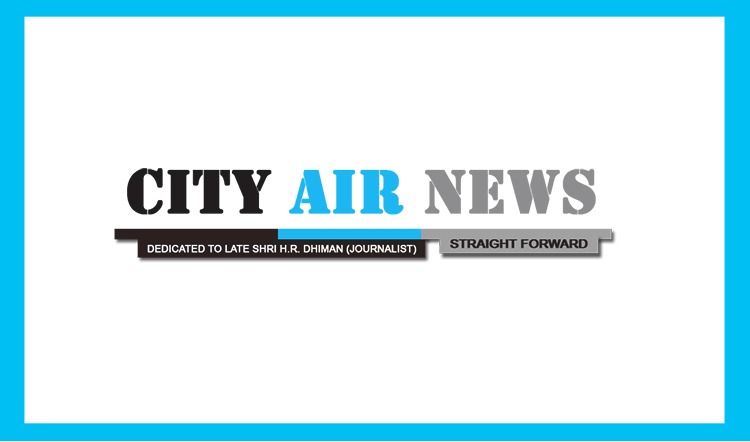 Author(s): City Air News Chandigarh, April 7, 2018: The Bespoke Easter School on the theme `Revisit India' is running at Panjab University, Chandigarh from April 2-13, 2018. Thirteen students from Nottingham Trent University, UK, from diverse disciplines are attending the programme.
Prof.Deepti Gupta, Dean International Students welcomed the participants and highlighted that the program has been initiated to explore international culture and to develop mutual understanding between the students of UK and Panjab University, Chandigarh. The programme titled 'Revisit India' will give an insight into Indian culture and Management practices, textile designing, ancient Indian culture, travel tourism and hospitality, art history and visual arts, film appreciation and community radio.
Prof. Meenakshi Malhotra, Dean of University Instruction, Panjab University, in her inaugural address appreciated the efforts of Nottingham Trent University, UK and Panjab University in this endeavor. In her view the programme will encourage students to get acquainted with different cultural and community perspectives. Professor Upasna Joshi Sethi, Director, UIAMS, introduced the vision and journey of Panjab University to the participants. Professor Ramanjit Johal, Director, Research Promotion Cell, Panjab University applauded the structure of the programme specially designed keeping into consideration the changing international business scenario. She said the programme will enhance the interest in global issues and will lead to many more such fruitful and knowledgeable interactions in future. In the afternoon students went on a campus tour and specially to various museums of Panjab University including those of Ancient History Culture and Archeology, Museum of Anthropology and Zoology.
Dr Karminder Ghuman, Area Chair, Entrepreneurship, L.M.Thapar School of Management enlightened the students on the Indian Business paradigm. NTU students thereafter visited museum of VisualArts department and appreciated the paintings gallery. Dr Tirthankar Bhattacharya and Dr Renu Thakur interacted with them on traditional Indian dresses and jewellery and said that these choice of dresses in India are backed by values and emotions that are attached to each season and celebrations. Mr Sanjiv Gupta, industry expert and corporate trainer interacted on comparative analysis of the growth of industry 4.0 in India and UK. They discussed about the adoption of automation in their respective domains. Later on, students met their project mentors and identified their research projects which they have to submit as a part of the programme. They also visited the Sukhna Lake.
Mr. Saurabh Jaswal, Director, TIME, Chandigarh talked about spirituality and stress. He said that breathing exercises, muscle relaxation exercises, meditation and yoga helps in relieving stress. Participants conducted a few of these exercises and experienced their impact. Dr. Monika Aggarwal, UIAMS, Panjab University, Chandigarh took an interactive session on team building. Participants experienced how teams can improve efficiency and productivity through stories, short film and exercises. They participated in all games including read before doing, NASA and realized the potential of teams.
The group spent some an afternoon at the School of Communication Studies, Panjab University and Dr. Archana R Singh, Chairman of the department and Coordinator of Jyotirgamaya: 91.2 MHz - Panjab University Community Radio Station conducted a workshop on Community Radio. They experienced broadcasting the content that is relevant. They were also exposed to the operation and impact of community radio that is owned by Panjab University. Students cherished the session as they did recordings. A trip to Yadavindra Gardens, formerly Pinjore Gardens, Pinjore was organised. On April 12, a delegation from the Nottingham Trent University Business School is visiting Panjab University in order to optimize the PU-NTU MoU further.
Date:
Saturday, April 7, 2018