Beating the winter chill and rain spell
Students join for holy rituals of Lohri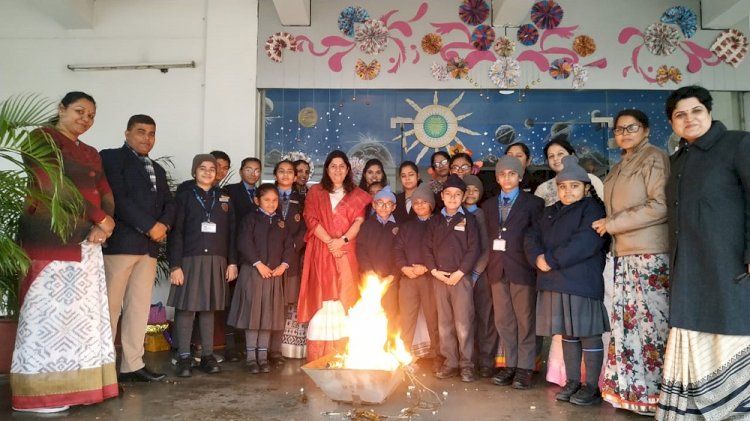 Jalandhar: Beating the winter chill and rain spell, Sanskriti KMV School Principal, staff and students joined for the holy rituals of Lohri and seeked blessings for the prosperous New Year and progressive days ahead.  Festival symbolising togetherness, progress, harmony and respect for all. 
Rachna Monga, Principal, in her address to the students extended her kind wishes and mentioned to think and act  positive by keeping the morals high with honesty and determination.
 
Chander Mohan, President, Arya Shiksha Mandal and Prof. (Dr.) Atima Sharma Dwivedi, Manager,  Sanskriti KMV School, extended their good wishes specially to the X and XII grade students to perform to their best of capacities, also wished all the members of the school for the festival.