Badal flags off 18-member Phd chamber delegation to Canada
Author(s): Punjab News Desk @ city air newsPunjab Chief Minister Parkash Singh Badal releasing a brochure during a flagging off ceremony of 18-member delegation to Canada at Chandigarh on Friday, Technical Education Minister Madan Mohan...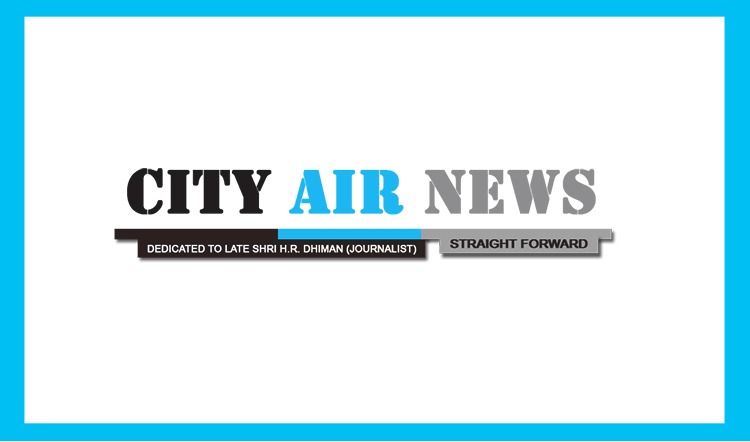 Chandigarh, October 24, 2014: In a bid to strengthen state's academic and strategic educational ties with Canada, Punjab Chief Minister Parkash Singh Badal today flagged off an 18-member delegation to Canada.
Disclosing this here today a spokesperson of the Chief Minister's office said that Badal was presiding over the flag-off ceremony meeting with the delegation jointly led by Regional Director PHD Chamber of Commerce & Industry Dalip Sharma and Chairman Aryans Group of Colleges Dr. Anshu Kataria here at CM's residence this morning.
Extending his good wishes to the delegation Badal said that the education system today needs a paradigm shift with a focus on skill development training in the education system. Emphasizing the need to impart Skill training to our youth, Badal categorically asked the delegation to chalk out a strategy with Canadian counterparts during their  weeklong stay there, so that need base skill tanning Centers of international standards could be established in the state for imparting short term courses for specific trade and Industry.
Taking Part in the deliberations Technical Education Minister Madan Mohan Mittal, appreciated this unique effort of educationalist and educational consultants form Punjab, Haryana, Chandigarh and Himachal Pradesh. He said that educational collaborations with the foreign countries would definitely help in promoting education besides generating more employment avenues at global level, thereby opening a new horizon for our youth to prove their rare talent and skill.
On this occasion Chairman, Aryans Group of Colleges  Dr. Anshu Kataria,  apprised the Chief Minister that the delegation would workout various areas for collaboration with Canada in  the field of higher education besides chalking out a bilateral strategy for imparting skill training. Delegation would also work out a permanent strategy for strengthening Indo – Canadian Educational collaborations, inter-institutional linkages and research cooperation, he said.
The other members of the delegation included Director, Directorate of Technical Education, Haryana Krishan Kataria,; Sanjeev Kumar( PHD Chamber); Guninder Singh Jawandha (Bhai Gurudas Group of Institution); Dr. Rajkumar (Madhav University); Dr. Rakesh Kumar (Manav Bharati University); Ravneet Singh Bhogal (Ramgharia Group of Institutions); Gurmeet Singh Dhaliwal (Baba Farid Group of Institutions); Ajay Goyal, Baddi University ; Gurpreet Kaur Kaushik (Sri Sukhmani Group of Institutions); Krishna Murthy S. (Pathfinder Edutech); Harpreet Singh Oberoi (OBCO Migration and Education Consultants). The Chief Minister was accompanied by his Principal Secretary SK Sandhu.
-----------------------------
Readers may send their news/views/feedback to us: