Awareness program on protect the unborn child held in CMC 
Emphasis was made that majority of the congenital problems are treatable if they are timely diagnosed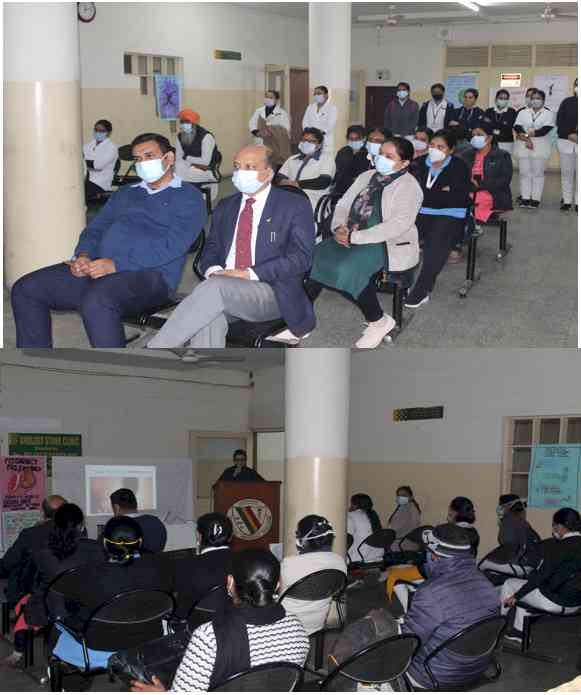 Ludhiana: The Department of Pediatric Surgery along with Pediatric Nursing held an awareness seminar on the topic of Protect the unborn child on November 23.

The importance of pre conception folic acid to prevent neural tubal defects in newborn and the importance of antenatal routine ultra sound for early detection of congenital anomalies were discussed 

Emphasis was made that majority of the congenital problems are treatable if they are timely diagnosed and early intervention by pediatric surgery can save life of new born. Hence abortion should be avoided.

Dr. William Bhatti Director of CMC Ludhiana and HOD of Department of Pediatric surgery and Dr Vishal Micheal Assistant Professor Department Paediatric surgery shared their views on the topic of discussion and gave their valuable advice on the same. 

Dr. Gurmeet Kaur  HOD of Department of Pediatric medicine also made an emphasis on the importance of antenatal care and the importance of health and mental wellbeing of adolescent girls. 

Mrs. Reena Jairus Principal of College of nursing Ludhiana, Mrs. Prema Lata Head of Pediatric Nursing made emphasis on the importance of nursing care in educating the public and bringing about awareness about congenital anomalies and antenatal care.