Awareness program on prevention of malnutrition in children and breast feeding by Home Science College
Principal Prof Sudha Katyal emphasized on the importance of eating healthy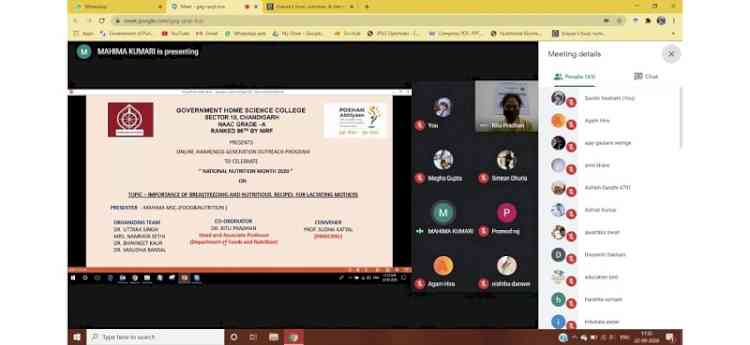 Chandigarh: An online awareness generation outreach programme based on the current theme of Poshan Maah i.e, identification and taking care of malnourished children was organised at Home Science College.

The outreach program received a great response by the target audience, around 45 lactating mothers and pregnant women joined the online session.

The webinar gave an insight about the importance and benefits of breastfeeding for mother and child and the session included the discussion about importance of early initiation of breast feeding and demo of recipes for lactating mothers.

Principal Prof Sudha Katyal emphasized on the importance of eating healthy and providing adequate nutrition in the first 1000 days of life to ensure a healthy future.