Atta Galatta Presents the 4th edition of Bengaluru Poetry Festival, at TheTaj Westend, Bangalore July 20th and 21st 2019
Author(s): City Air NewsBengaluru Poetry Festival (BPF), the city's first festival dedicated to poetry, is back! Over 5000 poetry lovers attended the two-day festival last year, making it the surprise hit of 2018 -- and we only plan on...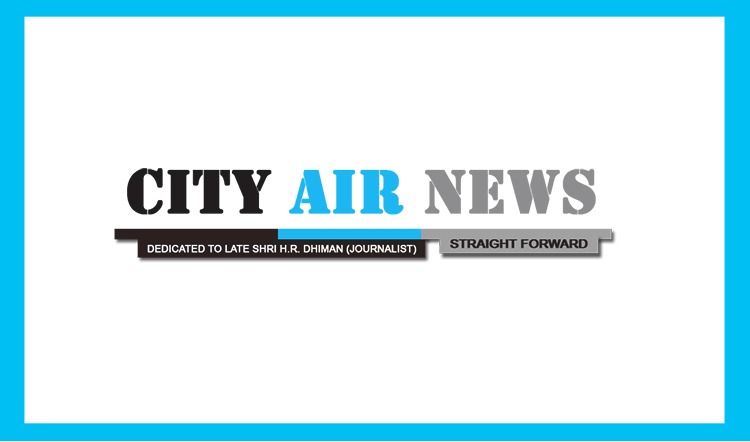 Bengaluru Poetry Festival (BPF), the city's first festival dedicated to poetry, is back!
Over 5000 poetry lovers attended the two-day festival last year, making it the surprise hit of 2018 -- and we only plan on winning more of your love this year. We have put together a melodious schedule once more and hope to see each one of you back again. All the usuals will be here, along with some highly unusuals: poets across all languages, word palettes from all over the world and exclusive performances in verse and song. Poets new and old, lyricists, singers, performers, musicians… prepare yourself for all rhyme and reason.
The 4th edition of Bengaluru Poetry Festival is scheduled to be held on the 20th and 21st of July 2019, from 10 AM to 8 PM at The Taj Westend. The festival has once again attracted a number of internationally recognized poets and artistes who have confirmed their participation and the stage is set for another weekend of incredible poetry performances for literary connoisseurs of Bangalore.
The inaugural edition of the BPF held on the 6th and 7th August 2016 at the Leela Palace saw performances, readings, discussions and debates by Javed Akhtar, Piyush Mishra, Prathibha Nandakumar, Arundhathi Subramaniam, Kutti Revathi, Varun Gandhi, Teejan Bai and many others.
Subodh and Lakshmi, the founders of Atta Galatta - the Bookstore and Events Space, realized that while poetry as a form of self-expression was gaining immense popularity, and Indian poets and poetry were increasingly being recognized the world over, there were limited opportunities available for poets within the existing literary festival platforms. So they, along with a core team of poets and poetry lovers, conceptualized BPF as a celebration of all things poetry. The festival aims to provide a space for verse to be engaged with — by poets, readers, performers and the audience — across forms, formats and languages. The festival will include poetry performances, talks on poetry and opportunities to learn through workshops and interactive sessions.
Festival Team
Shinie Antony – Festival Director
Shinie Antony has written short story collections The Orphanage for Words, Barefoot and Pregnant and novels The Girl Who Couldn't Love, When Mira Went Forth and Multiplied and A Kingdom for his Love. She has compiled the anthology Why We Don't Talk. Co-founder of the Bangalore Literature Festival, she won the Commonwealth Short Story Asia region prize in 2003 for her story A Dog's Death. Her novel, The Girl Who Couldn't Love, will be out later this year.
Amruta Dongray
Armed with a Master's degree in Sociology from the Bombay University, Amruta Dongray worked in the tourism industry for eight years. She considers herself an 'accidental poet'. She started writing poetry in 2010. Her first book PASTPRESENT saw its release in 2013. Her second book is due for release this year.
Maitreyee Bhattacharjee Chowdhury
Maitreyee Bhattacharjee Chowdhury is a poet and writer with several books to her credit including - Hungryalists (non fiction), Where Even the Present is Ancient: Benaras (poetry) and Uttam Kumar and Suchitra Sen: Bengali Cinema's First Couple (nonfiction), the latter shortlisted for the Crossword Award, nonfiction category in 2013. She is also the fiction and poetry editor of The Bengaluru Review, a literary magazine from Bengaluru.
Prashant Sankaran
Prashant Sankaran stepped off the hectic corporate treadmill after 25 years on it to mentor small entrepreneurs and serve on the advisory boards of a few not-for-profit and for-profit organisations. He also dabbles in photography, performing arts and filmmaking. His book Home, a fusion between poetry and a graphic novel was released earlier this year . He blogs at: Shoonyata.
Shikha Saklani Malaviya
Shikha Saklani Malaviya is a poet and writer, born in the U.K. and raised in Minnesota and India. The author of Geography of Tongues, she is also the co-founder of The (Great) Indian Poetry Collective, a literary press. She calls both the San Francisco Bay area and Bengaluru home
Sourav Roy
Hindi Poet. Author of three books. Editor of Karnakavita, an anthology of Hindi poets based in Bengaluru, published by Atta Galatta. Translator of American historian Howard Zinn's plays into Hindi, currently under publication. Researching Asian poetry and translating selected poets to Hindi. Editor at YourStory. Hindi Editor at Indiaree, a Kolkata-based multilingual literary magazine. Political columnist for the London-based NRI magazine, which dedicates itself to the vast majority of Indians living abroad.
Vikram Sridhar
Performance storyteller and theatre practitioner Vikram Sridhar believes in storytelling as a strong medium for conservation, which is highly relevant in the modern context. He combines his work and interest in theatre and conservation in his storytelling. He is the co-founder of Tahatto, a Bengaluru-based theatre entity and Around The Story Tree is his initiative to connect the modern-day listener to the environment around through the power of stories through arts.
Subodh Sankar and Lakshmi Subodh
Subodh and Lakshmi are co-founders of Atta Galatta, a Bengaluru-based bookstore with a focus on Indian, vernacular writing and is a venue for literary, art and cultural events.
Since its inception four years ago, the bookstore has hosted over 1200 events, including book launches, poetry readings, theatre performances, art shows, screenings, storytelling sessions and workshops.
The bookstore has partnered with festivals such as the Bangalore Literature Festival and the Lekhana Writers Festival as the official bookstore.
Atta Galatta has partnered with the Bangalore Literature Festival to present The Atta Galatta-Bangalore Literature Festival Book Prize in three categories – Fiction English, Non-Fiction English and Literary Achievement in Kannada. The annual prize carries a cash component of Rs. 2 lakhs and a specially commissioned trophy.