At present only one active case in Kangra district: DC
Hunger helpline begins in Kangra district for lack of ration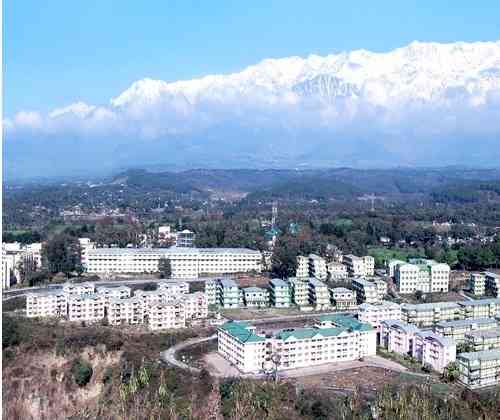 Dharamshala: Deputy Commissioner Rakesh Prajapati said that 13 people who entered without permission in Kangra district have been identified and an FIR has been registered against them. The Deputy Commissioner said that there has been a complete ban on the movement of people in Kangra district and curfew passes will be given only in special emergency situations.  He said that all the districts of Punjab, Haryana, Chandigarh, Delhi NCR and some districts of some other states have been declared hot spots by the Government of India and there will be a complete ban on movement of any person from all such hot spot districts to Kangra district. The curfew pass issued by these districts will also not be valid and arrangements have been made to send such persons back from the border areas.
Deputy Commissioner said that to prevent the infection of Corona virus, citizens are regularly being given the necessary guidelines, strict action will be implemented against those who violate these orders so that the infection of Corona in Kangra district will not reach the society. Legal action is being  taken against more than 200 people, who violated  curfew norms in the district.
Deputy Commissioner Rakesh Prajapati said that so far 285 samples have been collected from Kangra district regarding the corona virus, out of which only five were declared positive, one died earlier last month and three of them cured and now there is only one active case in the district.
He said that 51 samples have been sent on Friday, the report is yet to come. He said that samples of three relatives who came in contact with a positive citizen were also taken, whose report has come negative.
In Kangra district, 31201 labourers, daily workers and their families living in slum slums have been provided ten days ration which include  flour, rice, pulses, mustard oil, salt, etc. Similarly, three relief camps are also being run in which food and lodging arrangements have been made for 110 people, in  Nagrota Bagban, Kangra  and  Jwalaji.      
Deputy Commissioner Rakesh Prajapati said that the hunger helpline has been started in Kangra district for the lack of ration etc for any area.