Asia Resort Fashion Week hosts Model Auditions in Mumbai for Season 1 at The Runway Project
Author(s): City Air NewsModel Shadab Khan, Show Directtor Kedhar Gawde Desiger Swati Aggarwal ARFW Founder Mahin KS Designer Swapnil Shinde, Model Kavita and Show Direcror M S Shridhar. Mumbai: There was a certain charm in the aura at...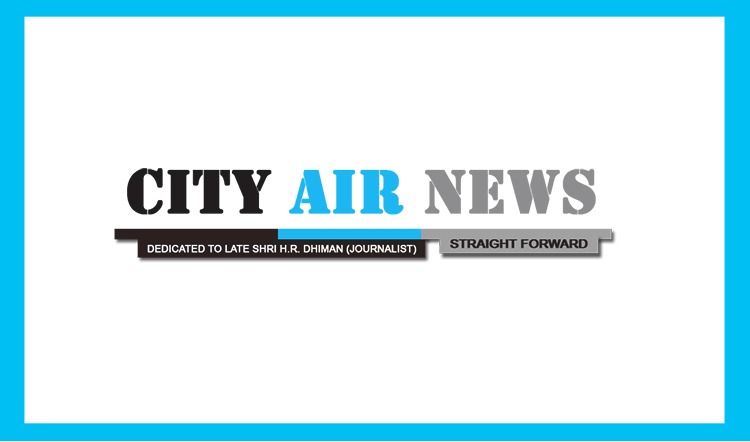 Mumbai: There was a certain charm in the aura at The Runway Project as Asia Resort Fashion Week(ARFW) rolled out the carpet for aspiring models. The Mumbai Audition saw a myriad turnout of male and female models.The Models, from both National and International fraternities, set their best foot forward and put forth a stellar show to an impressed jury. The discerning jury panel comprised of distinguished personalities from the Fashion Industry, Founder & Director of ARFW- Mahin K S, Ace Designer- Swapnil Shinde, Advisory Board Member & Fashion Designer- Swati. A. Mahindra, India's Celebrated Fashion Show Directors- M.S. Sreedhar and Kedhar Gawde, Supermodel and Stylist- Kavita Kharayat, Supermodel and Brand Ambassador of ARFW- Shadab Khan.
Renowned Fashion Show Director, M S Sreedhar, showed the aspirants how to own the ramp with a demonstrative walk. Summing up his experience, he said, "It was a fantastic experience and we saw a lot of young and fresh talent today. I think the Fashion Week is going to rock with such beautiful faces and designers. There are 5 vital factors we look for while selecting- good body, attitude, height, good walk, and confidence, is all that matters, and we're glad we found our talent."
Founder & Director of ARFW, Mahin K S said, "The audition surpassed our expectations and we're looking forward to putting up a splendid show in Goa."
The panel of judges shortlisted few models after two competitive rounds of audition for the upcoming Season 1 of Asia Resort Fashion Week(ARFW) to be held in Goa from 1st March 2018 to 3rd March 2018. The three-day fashion symposium commences on 1st of March with the Grand Opening Show by celebrated designer & Kaftan Queen, Pria Kataria Puri, whilst Ace Designers Swapnil Shinde will give Day 1 the perfect conclusion with the closing show and Samant Chauhan will pull down the curtains with the Grand Finale Show on Day 3.
"It feels great to be a part of the Model Auditions.We zeroed on few people on the basis of looks, presentation, and ramp walk skills and I am very excited for the main show in March.", quoted celebrated Designer, Swapnil Shinde.
After a successful feat in Mumbai, the ARFW team now heads down south to Bengaluru for their next round of audition.
Date:
Tuesday, January 23, 2018